Home » Articles » PMAY Subsidy Calculator: Calculate Your Home Loan Subsidy
Also, read this article in हिंदी, मराठी, తెలుగు, தமிழ், ગુજરાતી, and ಕನ್ನಡ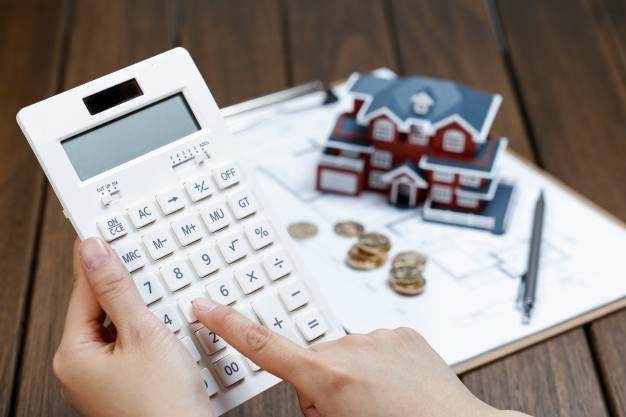 Pradhan Mantri Awas Yojana (PMAY) Mission came into action on 25th June 2015 which plans to give housing for all. The Mission gives Central Assistance to the executing offices through States/Union Territories (UTs) and Central Nodal Agencies (CNAs) for giving houses to all and each qualified family/recipient. Also referred to as 'Housing for all by 2022', this credit-linked PMAY subsidy scheme (CLSS) aims to construct over 2 crore houses for Indians belonging to particular economic sections.
Individuals availing loans to purchase residential property or land or to construct homes would be eligible for interest subsidies on the said credit. However, the loan interest subsidy is simply available for people belonging to Economically Weaker Sections (EWS), Lower Income Group (LIG), or Middle-Income Group (MIG). According to PMAY rules, the size of a house for the Economically Weaker Section (EWS) may be up to 30 sq. mt. Cover zone, however, States/UTs have the flexibleness to expand the size of homes in consultation and approval of the Ministry.
What is PMAY Subsidy Calculator?
Individuals applying for a home loan should also apply for the PMAY scheme which is available at a subsidized rate. PMAY subsidy calculator is used to calculating the borrower's monthly EMI payable against the loan. This calculator functions in the same way as the other home loan EMI calculator where you've to insert your principal loan amount, rate of interest, and tenure of the loan to calculate monthly payable EMI.
The maximum tenure of the loan is 20 years. Govt. offers a third 6.5% interest subsidy on PMAY loans, supported the applicant's category i.e.
Economically Weaker Sections (EWS)
Low-Income Groups (LIG)
Middle Income Groups (MIG) 1 & 2
Factors Affecting PMAY Subsidy:
Annual Family Income: The higher the annual family income, the lower would be the subsidy amount, and also the lower the annual family income; the higher would the subsidy amount.
Tenure: The subsidy amount increases with the increasing tenure or duration that the loan is taken.
Loan Amount: The amount of subsidy under the PMAY scheme increases with a rise in the principal loan amount.
How to Use PMAY Calculator:
Using Pradhan Mantri Awas Yojana Calculator is straightforward and therefore the results are instantaneous.
Step 1: Set the Annual Family Income in the box
Step 2: Next, select the tenure of the home loan. You have to choose the tenure in months or years by tapping onto the relevant option
Step 3: Finally, choose the required loan amount
Step 4: the amount of subsidy and the Subsidy Category are calculated and shown instantaneously as you progress the various sliders
Due to the subsidy amount, the loan amount reduces, and, therefore, the interest burden comes down. Let's calculate the interest subsidy amount and how it'll be applied to one's loan.
For example,
Let's consider someone with an income up to Rs 6 lakh
Maximum subsidized loan: 6 lakhs
Subsidy: 6.5 percent
Original loan amount: Rs 6 lakh
Interest rate: 9 %
EMI: Rs 5,398
Total interest cost (over 20 years): Rs 6.95 lakh
At 6.5 % subsidy, the NPV of the interest subsidy amount involves Rs 2,67,000.
This interest subsidy amount is what the govt is offering to the borrowers. So rather than the Rs 6 lakh loan, the revised loan amount involves Rs 3,33,000. Remember, the borrower has still to service the loan at 9 percent once a year. This is often because the interest subsidy amount is going to be credited upfront to the borrowers.
Net effect: Reduced EMI and a lesser interest burden.
Revised loan amount: Rs 3.33 lakh
Interest rate: 9 percent
EMI: Rs 2,996
Total interest cost (over 20 years): Rs 3.86 lakh
The net reduction in EMI: Rs 2,402
Net savings in interest: Rs 3, 08,939
How are low-income, middle-income groups classified?
If your annual income falls below Rs 6,00,000, then you fall into the economic weaker section of society i.e. low-income group and may get a subsidy of around 2.67 lakh
Middle income groups (MIGs – I) are people who earn between Rs 6,00,000 and Rs 11,99,999 per annum. people who avail of the PMAY scheme can save to Rs 2.3 lakh on their home loan under PMAY
The second middle-income group (MIG-II) falls under those earning between Rs 12 lakh and Rs 18 lakh per annum. These individuals can save to Rs 2.30 lakh on their home loan under PMAY
Other Conditions:
Apart from income condition, the beneficiary family shouldn't own a pucca house either in his/her name or in the name of any member of his/her family in any part of India.
Women Ownership/ Co-ownership- For EWS/LIG: Women ownership is mandatory just for new purchase and not for new construction on an existing piece of land or for enhancement/ repairs of an existing house. For MIG-I and MIG-II: Not mandatory.
If you're married and need to avail of the PMAY benefit, either you or your spouse can apply or do so jointly.
Your income as a couple is going to be considered as a unit; however, if there's another adult earning member in the family, he/she is often treated as a separate household regardless of their marital status.
You must not have the other central government assistance on home purchase/construction.
You have to submit a self-declaration about your total family income and documents of the specified property to your loan provider.
All loan accounts under PMAY must be linked together with your Aadhar card.
Share this article on WhatsApp