Home » Articles » Pradhan Mantri Awas Yojana CLSS Scheme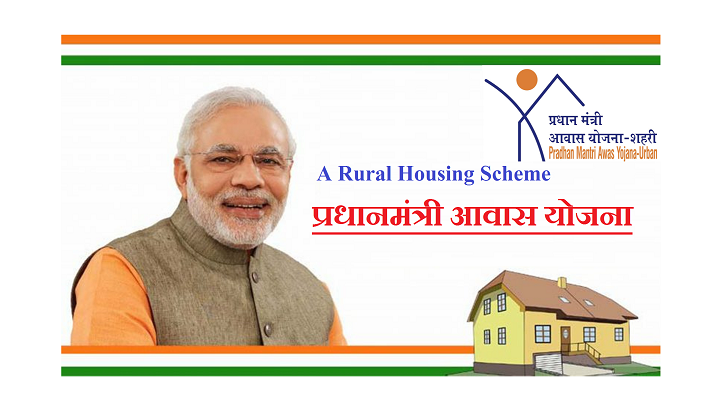 About the Pradhan Mantri Awas Yojana initiative
"Our honorable Prime Minister Mr. Modi" launched Pradhan Mantri Awas Yojana on 25th June 2015 with a mission to provide Housing for All by 2022. One of the most prominent verticals of the PMAY Yojana is Credit Linked Subsidy Scheme (CLSS). This scheme would benefit EWS / LIG households earning up to Rs 6 lakh per annum who are first time home buyers.
The PMAY scheme for the middle-income group has also been launched as CLSS-MIG, w.e.f from 01.01.2017. This will bring a huge chunk of the young population under this scheme. Now MIG customers with an annual income greater than Rs. 6 lakh also can avail of the Pradhan Mantri Awas Yojana subsidy. There are 2 subcategories under Pradhan Mantri Awas Yojana i.e. MIG1 (Annual income Rs. 6,00,001 to 12,00,000) and MIG2 (Annual income Rs. 12,00,001 to 18,00,000).
What are the benefits under the subsidy?
The beneficiaries under the Pradhan Mantri Awas Yojana  – CLSS (EWS /LIG) scheme would be eligible for a subsidy of up to Rs.2,67,000 on their home loan. Under CLSS – MIG, max subsidy for MIG1 – is Rs. 2,35,068 & Max subsidy for MIG2 – is Rs. 2,30,156.
For example, if you take a home loan of Rs.10,00,000 and the home loan subsidy amount sums up to be Rs. 2,67,000. The amount of Rs. 2,67,000 would be reduced from your loan amount (10,00,000 – 2,67,000) i.e. your balance repayable would be reduced to Rs. 7,33,000.
Who can avail of the subsidy?
Simply put, first time home buyers can avail of this subsidy. For your convenience, check the table given below:
Particulars
EWS+LIG
MIG-1
MIG-2
Household Income Criteria (p.a.)
600,000
1,200,000
1,800,000
Max Loan Amount eligible for a subsidy
600,000
900,000
1,800,000
Interest Subsidy Rate
6.50%
4.00%
3.00%
Loan Tenure for Subsidy (in yrs)
20
20
20
Area eligible for a subsidy
60 sq mt
120 sq mt
150 sq mt
Valid Till
2022
31-Mar-19
31-Mar-19
Remarks for ownership of the house to avail subsidy

Family(i.e Self, spouse & unmarried children) should not have any pucca home
Also, the house you buy/build using a loan with the subsidy should be in the name of the female head of the family.

-She can jointly own the house with the male head of the family
-The male head of the family can own the house if there is no female head

Family(i.e Self, spouse & unmarried children) should not have any pucca home
An unmarried earning son/daughter can also avail of the subsidy even if parents own a home

PMAY Subsidy amount
₹ 267,280.00
₹ 235,068.00
₹ 230,156.00
What are the documents required to apply for the Pradhan Mantri Awas Yojana subsidy?
No additional documents are required. You just have to submit a Declaration of not owning a pucca house. In case you don't have income proof (salary slips, form 16, or ITR) you would be required to submit an affidavit declaring your annual family income.
Where can I apply for the subsidy?
You can apply for the subsidy on your home loan with us at HomeFirst Finance Company. In case you have an ongoing home loan in some other bank or financial institution, you can transfer your home loan with us and avail the subsidy.
We at HomeFirst, have always been proactive to ensure that maximum customers avail the PMAY CLSS subsidy scheme and get benefitted. Till date, we have given away a subsidy amount of Rs. 541.50 crores to more than 22,285 customers
Our motto has always been serving the under-served and we strive hard to spread some happiness!
Share this article on WhatsApp.