Last year saw me finally muster enough courage to buy a plot of land on the outskirts of Jaipur city with some personal savings and with some help from my parents. After running around the property registrar's office for several months and getting the land titles in my name, I started the tiresome task of building a house for myself and my family. My overconfidence in being an expert having helped so many people build their homes was slowly drained away with each negotiation and quarrel I had with construction material suppliers, not to mention the never-ending design woes. Seems like we are a family who never agrees on anything!
After finishing a 2-hour long argument with the architect of my under-construction home as I sat exasperated in a cab on the way back to my rented home, I happened to glance at a show called 'Home Shanti' on Hotstar App. Having started just browsing through the trailers, I was so hooked on the show that it was just impossible to keep my mobile phone away for even a second. I got so involved in the story that I completely forgot to tell the cab driver where to stop for my home and went a couple of hundred meters extra.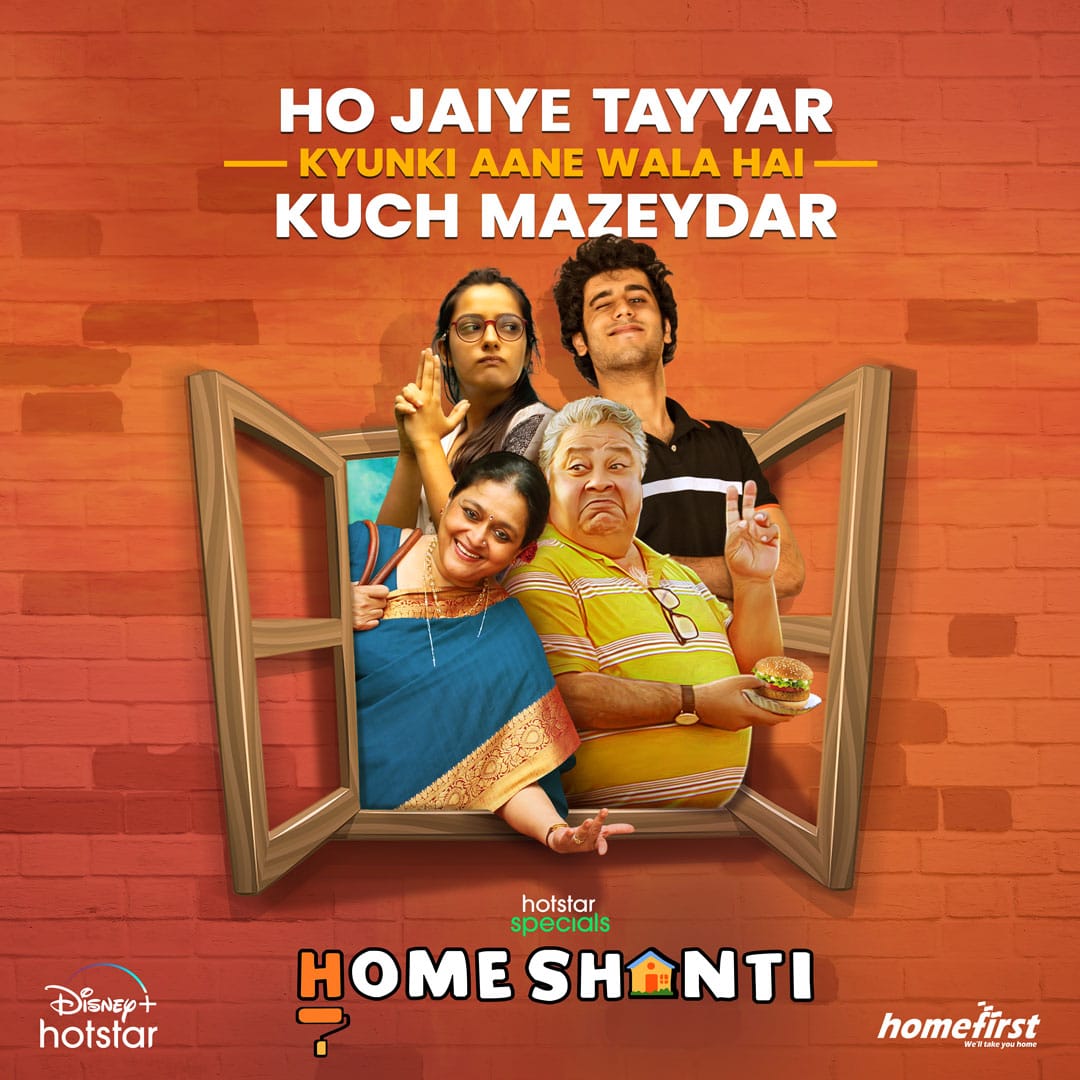 Home Shanti, as I discovered, is a story of the Dehradun-based Joshi family and their turmoil in getting their dream house constructed. The story is about easy-going poet dad Umesh Joshi played by the veteran actor Manoj Pahwa, and a strict disciplinarian Vice Principal Sarla Joshi played by Supriya Pathak. They are accompanied by their two children – Jigyasa and Naman who are least interested in the construction of the house.
While the show is a great light-hearted and convivial watch for the entire family, it can move the viewers emotionally at times with the plight and obstacles in the home-building process. The Joshi family is seen navigating through the various obstacles on their way to building their dream home, their quarrels, internal ties and squabbles make room for some playfulness and humor.
As we watched the story unfold, we realized that it could truly have been the real life of any of the customers of HomeFirst and it seemed to speak for all of them. So, we decided to collaborate with the show on Disney+Hotstar App to spread this humorous take on a journey so many of us undertake in our lives. At HomeFirst, we not only understand the problems faced by such people who get their houses built but have also eased that pain in the journey of more than 70000 home buyers and achieved an AUM of Rs 5000 crore in our 12 years of existence.
A complete family drama, Home Shanti brings a smile to our faces several times in the span of a few minutes. The linear storytelling in the show reminds one of the Doordarshan era sitcoms which had their charm and gives a pleasant break from the present trend of complex murder mysteries and thrillers.
Just as Home Shanti is meant for the entire family and brings smiles to the face of the viewers, at Home First we have been working hard to solve the problems of our customers in getting home loans by being a guide through the journey of home financing. A light family comedy in times of psychological thrillers and murder mysteries, Home Shanti resonates with the brand HomeFirst and we hope that like us, it brings satisfaction and happiness to the faces of all the viewers.