Home » Articles » How to Improve Your Credit Sore: 8 Ways to Improve Credit Score
Also, read this article in हिंदी, मराठी, తెలుగు, தமிழ், ગુજરાતી, and ಕನ್ನಡ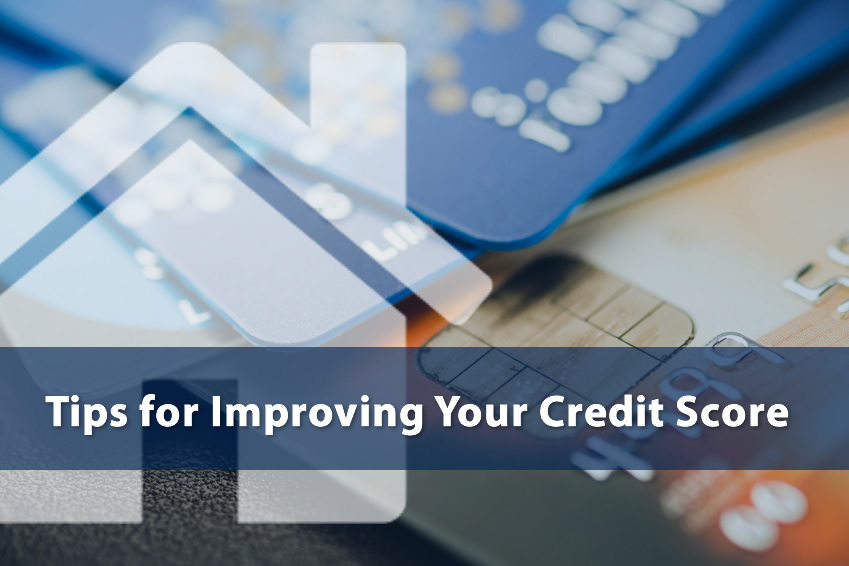 Your Credit Information Report (CIR) plays a major part in the loan application process and hence a lower score can impact your chances for loan approval. So, if you've got had a foul credit history and you wish to improve your credit score then it's important to know the choices that you simply have. reaching a "credit repair" company and paying a huge sum of money might not be the simplest solution. Credit report isn't related to any credit repair company.
Your credit score—a three-digit number lenders use to assist them to decide how likely it is they'll be repaid on time if they grant you a credit card or loan—is very important considering your financial life. the higher your scores, the more likely you're to qualify for loans and credit cards at the foremost favorable terms, which can save you money.
If you want to boost your credit score, there is a variety of easy stuff you can do. It takes a small amount of effort and, of course, some time.
Here's a step-by-step guide to improve your credit score:
1. Pay Your All Bills on Time:
When lenders review your credit report and request a credit score for you, they're very curious about how reliably you pay your bills. That's because past payment performance is typically considered an honest predictor of future performance. You can positively influence this credit scoring factor by paying all of your bills on time as agreed every month. Paying late or settling an account for fewer than what you originally agreed to pay can negatively affect credit scores.
2. Eliminate Your Credit Card Balance:
The second thing you'll do is to eliminate those credit card balances. Only spend as much amount as you'll repay within the billing date. By balances, also mean any unpaid dues on loans and EMIs. Check with your lender and negotiate to end your loan account by paying off any unpaid dues. Such unpaid dues or balances on credit cards pull your score down. Paying off this amount will positively reflect on your credit score. Also, it's better to own only one or two credit cards so it becomes easier for you to check track of repayments.
3. Audit Credit Realisation Ratio:
Using credit cards to buy everything you purchase may sound fancy, it should also get you a couple of reward points/cashback. But it's recommended to check the credit utilization ratio within 30% or less of the available credit limit on your card. This rule can have a positive impact on the increase and managing your credit score. A low-balance credit card usage history reflects a healthy Credit score.
4. Connect with the Bank:
If you're going through a tough phase and unable to pay your loans/credit card bills on time, don't just stay quiet. it's necessary that you simply visit the bank and communicate your hardships to let them know why you haven't been ready to pay the installments on time. If you have had a good, well-maintained relationship with the bank, the bank will analyze your situation and provides you leeway in deferring the payments. The bank may do some adjustments such that missing payments won't hamper your credit score.
5. Analyze for Inaccuracies:
Your financial behavior might not always be the explanation for a lower credit score. There could also be errors in your credit history information resulting in a lower score within the report. Verify your Credit report for errors; if you discover any, you can dispute it. The authorities will verify the details and make the required changes in your report. An error within the spelling of your name or a missing/additional transaction can flip the score the wrong way up.
6. Do not Abandon Any Credit Card:
With time, you'd have bought high-end credit cards and stopped using the first, basic card you had. Some people might think that it's better to close the credit card account since it's not getting used. However, this decision can affect your credit score. The credit rating agencies and lenders check out this act as if you're incapable of managing different credit lines. It is recommended to carry on to all the credit cards you own even if it means to create a transaction only for the sake of ritual to stay your card operational. the amount and kinds of credit facilities you're managing matters in improving your credit score
7. Ask a Friend or Relative for Helping Hand:
Your length of credit history plays a task in your credit score. FICO bases 15 percent of your credit score on factors like the age of your oldest account and your average age of all accounts. The older one is the best. In many cases, you only need to sit back and await your credit scores to enhance within this category. However, if you've got a loved one with a well-managed credit card account, you'll be ready to invite a hand. If an acquaintance or relative adds you to an existing credit card as a licensed user, it'd help lengthen your credit history. Assuming the account is in fine condition (for example, on-time payments and low credit utilization), becoming a licensed user may improve your score if and when the account shows up on your report.
8. Bottom Line:
You won't earn an ideal 850 credit score overnight. Yet each step in the right direction could bring benefits. As you progress from bad credit to fair credit to good credit, you'll start to save lots of money and benefit from more opportunities. The simplest way to achieve and keep an excellent score is to develop good long-term credit habits. Pay your balances on time, keep a low utilization rate, and apply for credit only you would like it. If you follow these rules of thumb, your score should improve over time.
Share this article on WhatsApp
Also read: