Home » Articles » Loan Against Property – Apply Mortgage Loan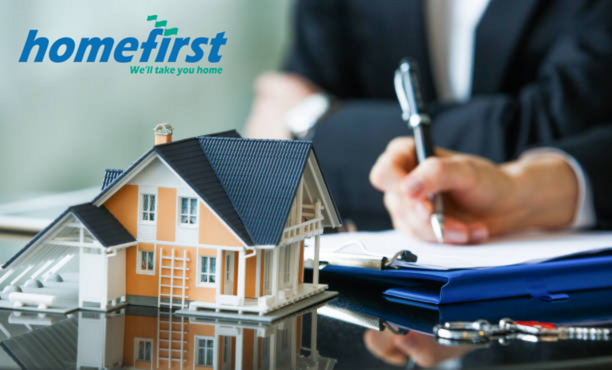 Everyone, at some point, requires credit support in the form of a loan against property or credit card for a variety of reasons, such as a medical emergency, funding your child's higher education, or simply taking a luxurious vacation. Whenever the need crops up, you can cash in on the value of your real estate, whether commercial or residential.
Owning property means you are sitting on an unfertilized asset that can help you raise funds at a relatively low cost. Unlock the potential of your property with a loan against it from Home First Finance Company. With a loan against property from Home First Finance Company, you can now source funds at attractive interest rates and flexible tenures. A loan against property from Home First Finance Company has various benefits, like:
Features of a Loan Against Property
One of the most important factors used to evaluate a loan against a property application is credit history. The credit score of the borrower represents their repayment capabilities and credibility. A credit score reflects whether or not a borrower will be able to repay their loan on time. As a result, maintaining a strong credit history is essential.
Incomplete property documents
You must pay close attention to the documentation pertaining to the mortgaged property. Before applying for a loan against property, ensure all of your documentation is in order. Documents such as title deeds, building blueprints, appropriate authority permissions, and property registration should be readily available. Keeping the documents required for a loan against property ready expedites the loan procedure and increases the approval chances.
A longer loan term allows you to get a loan faster and pay smaller EMIs. If you have a low income, you can always choose longer terms because these loans have a shorter term than a traditional home loan. You can use a loan against property calculator to determine the repayment tenure that best suits you.
The age of the borrower is crucial in establishing the debtor's ability to repay the debt. The loan must be repaid before the borrower reaches the age of 65. If the debtor has already reached the mid-60s, there are chances of a loan application denial. In this case, you may choose to look for loans with a shorter term, which will result in higher EMIs.
One of the most important considerations is that the applicant must have a continuous and constant source of income, ensuring that the borrower has the financial means to repay the loan EMIs.
Mortgage insurance takes care of the loan repayment, alleviating the financial strain on your family. It also reduces the borrower's risk in the event of unforeseen occurrences. As a result, it's always a good idea to get mortgage insurance to protect your financial interests.
The age of the property will be another criterion based on which the lenders may or may not grant you a home loan. For instance, most lenders will not lend if the property is over 20 years old. There are some things where we can publish the entire document there, and others where we can publish the document here and there.
Loan Against Property Eligibility
Criteria for eligibility for self-employed professionals and non-professionals:
You must have a minimum annual income of INR 1.80 lakh or more. You must be at least 21 years old when applying for a loan and no older than 65 years old when the loan matures.
Your organization or business should have been in operation for at least three years.
For the last two years, your organization or business should have made consistent profits.
Salary-earning individuals must meet the following eligibility requirements:
You must have a monthly income of at least Rs. 40,000.
You should be between the ages of 18 and 60.
You must be an Indian citizen.
If you work for a private limited company or a partnership, you should have a graduate degree. There is no such criterion if you work for a public limited company, a multinational corporation, the government, or a public sector organization.
Loan Against Property Interest Rate
One of the key differences is the rate of interest that's being charged to the borrower. Loans against property typically have interest rates that are higher than those charged on home loans. This is often because banks and lending institutions think the possibilities of people defaulting on loans against property are higher. Additionally, the government and the Reserve Bank of India (RBI) always attempt to make sure that housing is affordable for all, hence trying to reduce the value of taking out a home loan.
A loan against property (LAP) is a type of loan that a borrower can secure. In this case, the borrower must pledge their property as collateral or security. These schemes are also known as "mortgage loans." These loans have annual interest rates ranging from 14% to 16%. Another distinguishing feature of a LAP is the ability to obtain large sums, typically in the tens of lakhs or even crores.
Loan Against Property Documents
To be eligible for a mortgage loan, you must provide the following documents:
PAN Card, Aadhar Card, and Voter ID Card are all acceptable forms of identification.
Passport, Aadhaar card, voter ID card, landline bill, registered rent agreement, and driving licence are all acceptable forms of address proof.
If you are salaried, you must provide proof of income in the form of a bank statement and ITR forms.
If you are self-employed, you must have your last three years ITR, profit and loss account, and balance sheets certified or audited by a CA.
Office address: ownership, lease, rent agreement, or utility bill if you financed a commercial property.
Chain of Past Sale Deeds, Registered Sale Deed, Conveyance, or Lease Deed
Latest House Tax Return or Receipt: Municipal Corporation Approved Building Plan
How to Apply for LAP
Follow these steps to apply for a LAP with Home First Finance Company:
Go to the product page by clicking on it.
Choose "Loan Against Property."
Fill out the form with your information. Please double-check that all of the information is correct.
Enter your phone number and email address precisely. Please keep in mind that all future communication will be sent to the address you provide, so please provide a phone number and email address that you are currently using.
Before clicking on "Submit," carefully read the "Terms and Conditions."
Our representative will contact you to continue the process.
Loan Against Property FAQs
What are the processing fees for such a loan?
We charge only 1.5% in minimal processing fees at Home First Company, but many financial institutions charge more than 2% in processing fees.
How is the rate of interest on a loan against property calculated?
Interest is calculated on the daily reduced balance. Your monthly payment (called an EMI) is much lower than the interest on the annual reducing balance.
What is the tenure of the loan?
Loans against property have a maximum tenure of 20 years, subject to the condition that they do not exceed your retirement age. This condition, however, can be flexible in certain cases.
How do I repay my loan?
You repay the loan in equated monthly installment (EMIs) comprising principal and interest. Repayment via EMI begins the month following the month of full disbursement.
Can there be a co-applicant for a loan against property? If yes, who can be a co-applicant?
You can include your spouse as a co-applicant, and that results in a higher amount being lent. However, if the property is co-owned, all co-owners must be co-applicants.
How does the HomeFirst company decide on the amount I can get as a loan against property?
For calculating the loan amount, your income, age, qualifications, number of dependents, spouse's income, assets, liabilities, stability and continuity of occupation, and savings history are taken into consideration. However, the eligibility of the loan does not, generally, exceed 60 percent of the market value of the property.