Home » Articles » Missed Home Loan EMI Payment?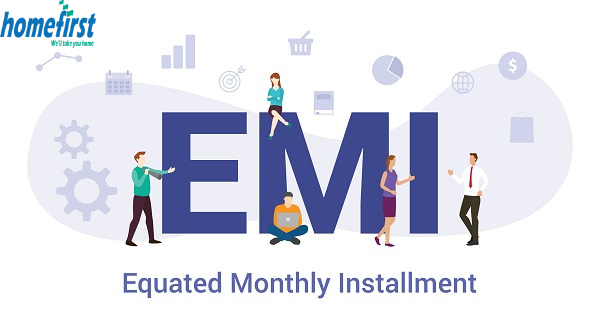 Home loan EMI is a significant payment that must be made on time. Despite your best efforts, you may fail to make your home loan EMI payment owing to unforeseen situations such as job loss or a medical emergency. Are you aware of the consequences? Read further to learn everything about it.
Home loan equated monthly installments (EMIs) are a considerable percentage of many buyers' regular expenses. So, what happens if you find yourself in a situation where you cannot fulfill your EMIs on a consistent basis? This could be due to a family emergency or a job loss, among other things.
It's critical that you don't bury your head in the sand. If you fail to make your EMI payments, the interest will be applied to your total outstanding sum. This indicates that your loan will most likely become more expensive in the long run.
What happens if you miss your Home Loan EMI due date(s)?
A missing home loan EMI(s) has distinct implications, which vary according to your existing circumstances. However, you will certainly experience the following consequences:
Detrimental Effect on Your Credit Score
The Credit Score is a credit rating statistic that lenders use when lending money to borrowers. As you may be aware, your Credit Score reflects your financial stability and credit history. When you skip an EMI or do not clear your bills on time, your credit score suffers. With each missed EMI, the score may decline by 50 to 70 points.
A Lack of Creditworthiness
With effective credit management, your Credit Score can rise after a set period of time. When you skip a Home Loan EMI, the lenders leave remarks or evaluations on your credit report. Even if you have a high Credit Score, these unfavorable comments can hurt your prospects of getting a loan in the future.
Reduced Likelihood of a Home Loan Balance Transfer
If you skip your EMI payments 2 to 3 times, it would be difficult to obtain a home loan balance transfer. This means you will miss out on the opportunity to refinance your loan at a reduced interest rate. After falling behind on your payments, you will be classified as high risk. This is why other banks and finance businesses may be hesitant to accept your home loan balance transfer loan.
Borrow with Caution
Because of the aforementioned impact, it is critical to ensure that you are capable of repaying the loan amount borrowed. Make sure your EMI payments are less than 45 percent of your income so that you are better equipped to make monthly payments during the life of your loan. Because a home loan is a 15-30 year commitment, it is critical to feeling comfortable while making your monthly payments.
The possibility of being labeled as an NPA
If you do not settle your dues within 90 days of your last payment, your lending institution classifies your loan as a Non-Performing Asset (NPA) and sends you a legal notice. If you do not pay at this point, your lender will notify you that your property will be auctioned to recoup unpaid debts.
What Should You Do if Your Home Loan EMI is Late?
It's critical that you don't bury your head in the sand. If you fail to make your EMI payments, the interest will be applied to your total outstanding sum. This indicates that your loan will most likely become more expensive in the long run.
Rule Number One is to Not Panic.
You have several options for getting back on track. It is critical that you do not disregard the problem because doing so would simply worsen matters. If you fail to make a payment, your bank will contact you right away.
Rule Number Two is to Contact Your Bank.
If you are unable to pay your EMIs on time, notify your bank as soon as you are aware that you will be unable to fulfill the repayment plan. If you are serious about paying your bills and have a strong track record of repayment, the bank will be ready to give you some tolerance.
Banks frequently interact with the borrower to determine the cause of the payment delinquency. The bank will assist if the difficulty is legitimate and the borrower will begin paying the EMI shortly.
Rule Three is to Seek Professional Help.
Some financial counseling services are also available. These facilities typically offer free services. They help by analyzing their condition, counseling them, and offering options.
Counseling services can assist you in creating a budget so that you can figure out how to make your loan payments. They advise you on how to approach your lender regarding your repayments and the many options available to you.
Rule Four is to Create a Budget.
If you want to skip rule number three, examine your money and create a budget that you can stick to. Even if you are not having difficulty meeting your loan repayments, this practice will help you acquire control over your money.
Begin by reviewing your financial accounts and calculating all of your expenses and income streams. This will assist you in identifying areas where you can cut back on expenditure, freeing up income to meet your EMI commitments. If you are about to lose your home, avoid luxury until your finances are back in order.
Examine your insurance coverage to see if it covers job loss. Some insurers provide insurance that covers your Home Loan EMIs for three months after you lose your job. However, the employment loss must be due to a layoff or illness. The policy excludes termination for unsatisfactory performance.
Can the bank seize your house?
If a borrower misses one or two EMIs, the bank will not take possession of the property right away. After three defaults, the bank normally sends a notification to the borrower, requesting that he pay his debts as quickly as possible.
If the default lasts six months, banks grant the borrower a two-month grace period to resume repayment. Failure to do so will result in the loan being declared a non-performing asset by the bank (NPA). It can now sell the property to recoup its losses.
What exactly does the law say?
When borrowers fail to repay their loans, the Securitisation and Reconstruction of Financial Assets and Enforcement of Security Interest Act, 2002 (SARFAESI) authorizes banks and financial institutions to auction off residential and commercial properties. It enables banks to lower their NPAs by implementing recovery measures.
Although banks have the option of enforcing SARFAESI to recover NPAs without the assistance of a court, they prefer to do so only as a last resort. Banks are more concerned with recovering their funds than with pursuing legal action. A legal remedy entails attaching and auctioning a house, which takes time. As a result, banks must follow up with the borrower for at least six months before commencing legal action.
The bidding procedure
After six months of consistent defaults, the bank notifies the borrower. The notice specifies the amount at which the bank has appraised the property as well as the date of the auction. This auction is normally held a month after the auction notice is published.
The auction price is determined by the property's market value. Professional valuers establish the property value, which the bank uses to set the minimum bid price. If the fetched price exceeds the bank's dues, the difference is repaid to the borrower.
What if you can pay before the auction begins?
Even though the bank has seized your home, you still have the chance to reclaim it. However, this must be completed prior to the sale. Even though the auction date has been set, you can still pay your dues in order to keep your home. You must also pay any fees incurred by the bank for announcing the auction.
Consider the following:
Many loan providers in the market now recognize life's risks and frequently urge you to purchase a loan insurance policy. If you default on your house loan owing to a loss of work, these plans will cover your EMI for up to three months. It is crucial to note, however, that this is only relevant in the event of a layoff or illness. If you are fired due to poor performance, your house loan EMIs will not be covered by the insurer.
After you have missed EMI payments, your lender will normally send you a notification. If the default continues for more than 90 days and your account is categorized as NPA, the lender has the legal power to auction off your home to recover the money. However, you still have a chance to rescue your home. All you have to do is pay your bills before the auction begins. Keep in mind that you will have to pay the lender for the cost of initiating the recovery process as well.
Taking the legal path and auctioning your home is a time-consuming process, even for the lender. As a result, it is only employed as a last alternative for retrieving NPA. Creditors want to follow up with the debtor and offer as much assistance as possible to help clear the debt.
Conclusion
Before taking on home loan debt, you must first analyze your finances and devise a strategy for paying home loan EMI. Missing an EMI payment on a house loan might have serious financial consequences. As a result, it is preferable to calculate your home loan EMI before beginning the application process. You can do this calculation with the help of an online EMI calculator. Knowing how much you'll have to pay each month will assist you to avoid missing payments.
If, on the other hand, you are unable to pay the EMI due to an unexpected emergency, such as job loss, it is recommended that you contact your lender as soon as possible and be entirely honest with them about the situation. They will go over all of your options for getting your payments back on track.
Share this link on WhatsApp
Also Read: