Humans are creatures of habit. Every morning we wake up, curse the alarm clock and chase success, dreaming about lazy weekends only to start the grind over the next day. As we prosper and progress, every once in a while, something reminds us of where we had started and how far we have come. We are reminded of all those we helped along the way and all those who supported us, reflecting on years of a job well done. As a company, all you have in the name of memories is mostly reports and documents. But behind these numbers and statistics, you can often find the proud smiles of the people we befriended and helped achieve their dreams.
So why am I in a reflective mood today you ask? HomeFirst has now crossed the ₹5,000 Cr AUM mark, a major feat made even special considering that we have reached this milestone in a decade's time. Congratulating each other, as we look back on this huge achievement, brought to mind the images of all those we served proudly standing outside their own homes and all those who helped us in this journey – our investors, business partners, connectors, and many more whom we have not mentioned here. They say when you accomplish achievement with the help of your partners, the best thing to do is to be grateful and share your happiness. Keeping this in mind we decided to dedicate our achievement to the HomeFirst family at large.
Starting with our branch family network, we decided to do something special for them. On 3rd February, the anniversary of our Listing Day, our CEO Manoj Viswanathan had a direct informal chat with all HomeFirst employees, hosted by RK – Head of our Human Resources. In the AMA, Live Q/A format, Manoj invited questions from across the organization. From childhood dreams to movie screens, he talked about everything under the sun including the journey of HomeFirst over the years and his vision for the future. With enquiries made about his dressing style, college past, and even his cult-like fan following, Manoj was left pleasantly amused. On the other hand, the HomeFirst family thoroughly enjoyed this Saturday evening version of their big boss, listening to his sometimes fun, sometimes inspiring anecdotes, and were left wanting more. With RK promising to make this event more frequent going forward, we are all waiting for the next episode of NAOL TV with bated breath.

For our connector network who have always put their faith in us, we had something special planned. With tech in mind and service at heart, we used artificial intelligence to create a video message from our CEO Manoj Viswanathan where he addressed each of our special connectors individually and thanked them for their service and loyalty and the role they continue to play in our journey. We also gifted them a special branded gift set to aid them in their daily work and an eco-friendly thank you card from Manoj conveying our gratitude. In addition to this, they also got a chance to participate in a lucky draw where they stood to win silver coins. We are proud to have connectors who not only understand our vision as a company but also act as advocates for our brand.
The most important contributor to our success however is all those who trusted in HomeFirst with ₹5,000 Cr worth of their dreams – our customers. So, to spread our happiness, we decided to pursue some initiatives which could not only benefit our customers but also promote social, physical, and environmental welfare for the community at large.
Recognizing the harsh working conditions in factories, we facilitated e-shram and e-Nirman card registration for factory workers to enable them to access state-sponsored welfare schemes and benefits. We also equipped loom workers with hearing safety kits to protect against occupational hazards. These will go a long way in improving their quality of life and promoting safety at their workplace.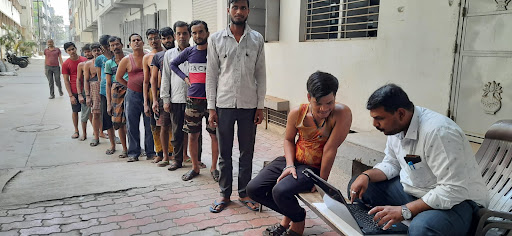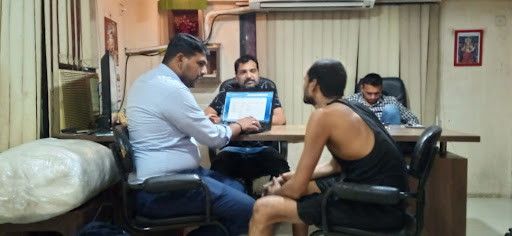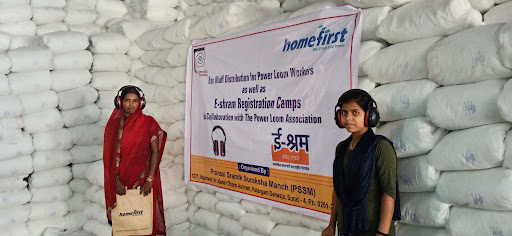 Every year, thousands of babies are born with their feet twisted out of shape or a split in the roof of the mouth and lip. This makes their life very difficult, especially in case their parents cannot afford surgery. They are forced to live a life of disability and pain for a defect that could actually be fixed. In order to help these children live a normal life, we have facilitated 50 Cleft and 50 Club Foot surgeries. 100 children will now be able to live unrestricted, active lifestyles without any disability or judgment.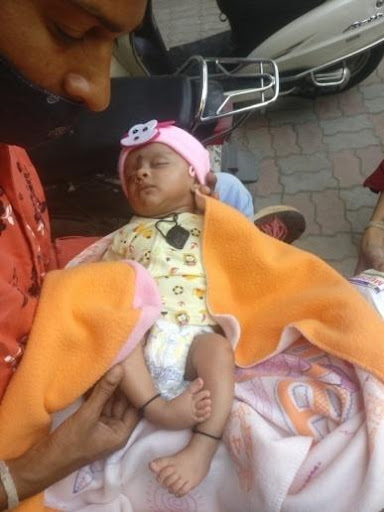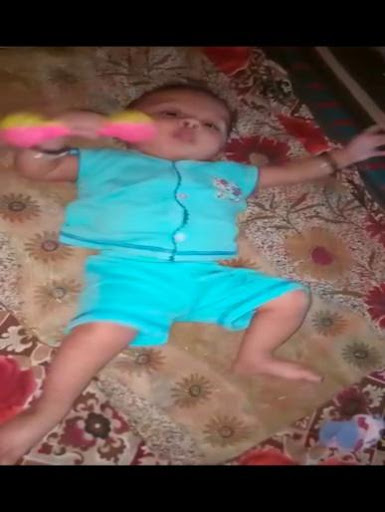 At HomeFirst, we have the vision to make our home – the earth, a greener and cleaner place to live in. With a paperless process and digital access to documents, this vision is built into all our operations. Further building on this, we have distributed 5000 herbal and fruit trees among marginalized farmers to help them earn a livelihood by selling the products and increasing green cover. This could potentially have a long-term benefit as the life of these trees will probably surpass our generation and it could open up new avenues of earning for the community. Next, we also tied up with NARCAOOD – a physiotherapy institute that provides services to the specially abled at discounted rates to make their institute solar-powered. The amount saved on electricity could instead be used to provide subsidized services to a patient in need.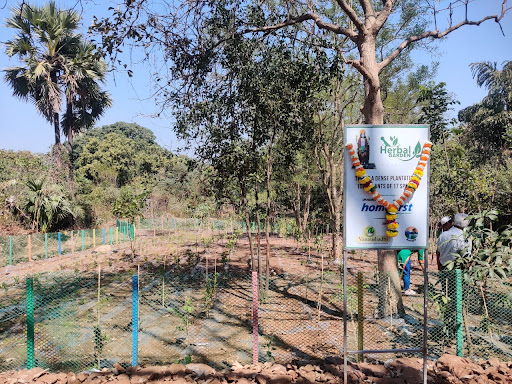 Such initiatives truly feel like the best way to celebrate our achievements since the fruits of our labor will be borne by those truly in need and even decades into the future. The happiness we get from our achievements gets multiplied as it spreads through the community.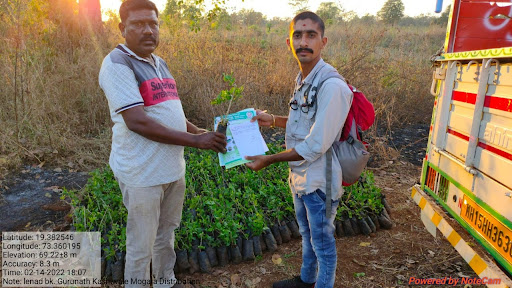 For all our investors and business partners, we wanted to share something unique that not only conveys our deepest gratitude but also has a deeper meaning to it. So, for helping a homegrown brand with their support and guidance to further help people fulfill their dreams of homeownership, firstly a 'mooh meetha' was much due. So, we made chocolates for them. Along with this we gifted them framed unique and authentic pieces of Patua, Madhubani, Warli, Kalighat, and Kashmiri art from the heart of our country. While this is a fitting gesture to those who chose a homegrown brand to assist and have stood by us all these years, it also supports the forgotten Indian arts and the artists who still keep them alive.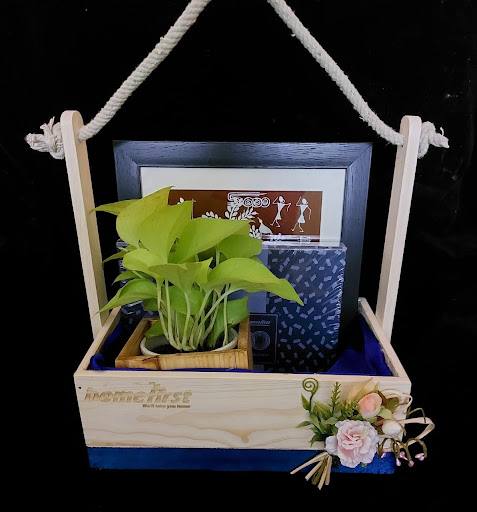 Spreading our happiness and celebrating our achievement with the entire community that has helped us reach here has truly given us a feeling of pure fulfillment. What makes this even more special is that the ripples of this celebration would be felt by a factory worker in his old age, a less fortunate child seeking medical help, our future generations and so many more. As Cristopher Johnson McCandless wrote – Happiness is only real when shared. As many people benefit from this, the more it multiplies exponentially. Because at the end of the day, behind all numbers and statistics, there are people whose lives you touch and whose lives you can change for the better.