Home » Articles » All You Need To Know About COVID-19 Insurance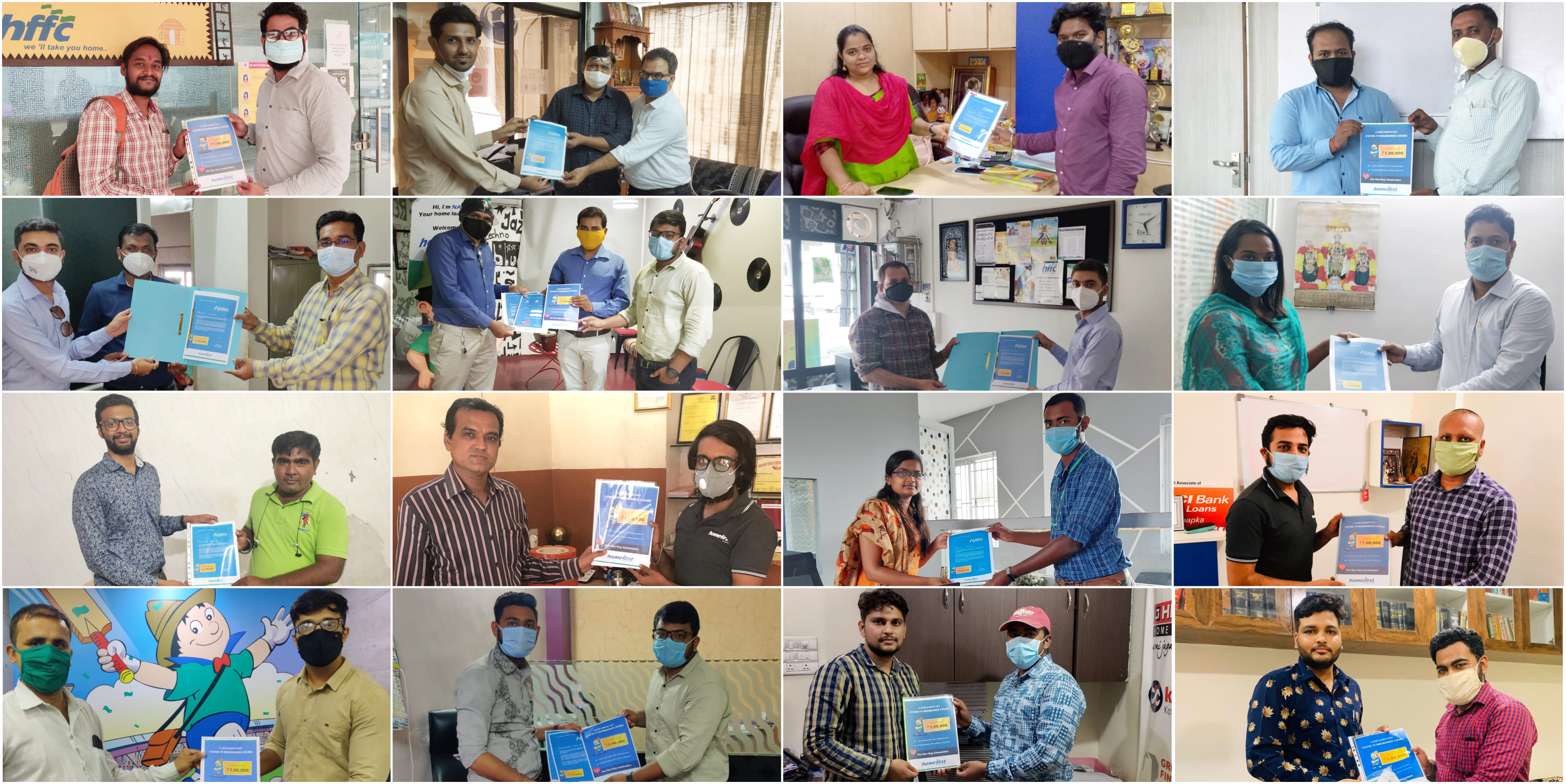 We want our business partners to know that they're not alone during such a crisis. HomeFirst recognizes their invaluable efforts and we cherish the relationship that we share. They're the Jai to our Veeru, Dr. Watson to our Sherlock, and Amit to our Narendra. Since we understand how the pandemic might be affecting them and their families, we want to make sure that they don't undergo a situation where their lives are severely impacted. To enable them to keep working on their priorities, Home First Finance Company has decided to offer a special health benefit to its Key Contributors, covering over 500 valued business partners.
HomeFirst has tied up with ICICI Lombard and is offering a complimentary insurance cover for Covid-19 disease. The total sum insured is Rs.1,00,000 which includes hospitalization and home quarantine. While we'd hate it if our partners have to use this, but we'd hate it even more if they do not have any support from us from when they need it the most. The benefits under this scheme cover pre-hospitalization, emergency ambulance, and post-hospitalization as well. For more details, our Relationship Managers would be glad to answer any queries. To claim these benefits in case of contracting the disease, the individual insured needs to call the toll-free number 18002666. Then state the policy number, member ID, first name, and last name.
The intended business partners have been covered automatically under this policy without a need for prior registration and we have already started rolling out the welcome letters! It's a small way of thanking our partners and letting them know that we got their back.
Share this article on WhatsApp
Also read: