Home » Articles » Cost Effective Ways of Home Construction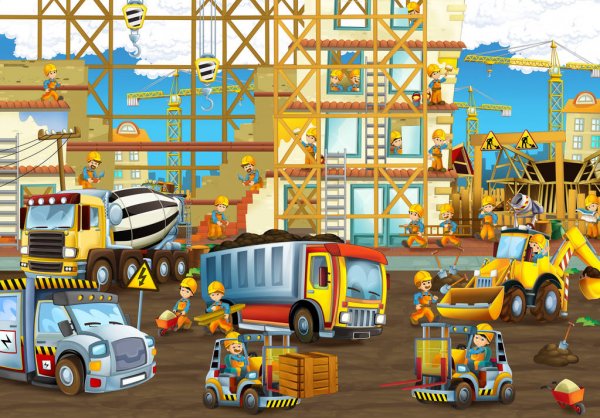 They say that if you need something done well, do it yourself. I think this applies to houses too. If you need your house to be exactly the way you want it, you know, the design of the rooms, the garden area, any Vaastu compliances, all of it – then you may want to get a house constructed. Now, it can be quite a costly affair so let me give you some tips on how you can save some money on Home Construction.
Building materials:
Going for low-maintenance building materials may be a pain in the beginning as the installation cost may be higher, but in the longer run, the low maintenance is a pretty sweet compensation! Here are some of the materials and economical home construction ideas that you could go for:
Furniture – There's always some furniture that one places at a particular place in the house and then it never moves until eternity. For example, I have the seating area in the Hall that has never seen another part of the house. I may replace the sofa when it gets worn out but the new sofa isn't going to get a different resting place. Now, I am sure you're going to have some of this as well. So, I suggest going for masonry furniture. You see, it's going to be done as the house is getting built so not a lot of effort for the construction crew which ultimately means you saving money. But here's the icing, masonry furniture is also more durable, especially when it comes to withstanding the natural elements.
Flooring – Now I know that wooden flooring or ceramic tiles add a touch of class to the house but cement flooring isn't that bad at all. Especially, if it's done by a skilled person. And if you still want to add some more life to it, you could always add borders consisting of mosaic tiles or even paint the floor to your desire. If you got a rustic theme going, consider going for cement floors surely.
Pallets on Walls – Wooden pallets are a great savings technique. Granted, they can go with only particular design ideas but they sure are growing in popularity and add that touch of a classic and contemporary finish.
Brick Finish – Brick finishes are a trend these days. I don't know if it's because they're economical or just look good! Maybe both. Doing away with plastering and painting the walls ought to save you some of that moolah, isn't it?
Using Recycled Wood – Recycled wood adds so much to the natural aesthetics of the design. You can use them for building roofs over your terrace or as deck flooring in the outdoors. Imagine a half-covered arena in your garden with a recycled wooden roof and recycled wooden cylindrical stools to sit and sip a cup of coffee (or tea) on. The bonus here is that they're an easy material to work with, hence even for someone like me with some average skills, I could make a DIY project out of it and save some more.
Uncovered pipes and fixtures – Another rustic theme idea this. Although I am not sure how reliable and durable exposing your pipes and fixtures is to the natural eroding elements, but hey – an option to think about isn't it!
Doors and Windows – Save cost on door framing by opting for RCC door frames instead of wooden ones. Using PVC doors for bathrooms and other wet areas is recommended. To reduce the cost of your doors further use laminated flush doors or blockboard for door opening but not for the main door of the house.
Prefabrication – Technology to the rescue here! Prefabrication involves constructing parts of the house at a factory, perhaps in different places, and then assembling these parts at the site to make them into a home. It is not just cost-effective, but also time-saving. And time is money, my friend.
Bricks – Fly-ash bricks are hi-tech bricks used for construction that are also known for their improved quality. They are also more eco-friendly compared to your usual red counterpart. Due to their lightweight and economical cost, they will help you lower the construction bill. But, if your house will be of more than 3 floors (you son of a Jeff Bezos), may I recommend AAC blocks. They are costlier than bricks but they're quite lightweight. They will also reduce the steel consumption per unit built up and also keep the house slightly cooler compared to bricks, thus saving you tons on electricity bills.
Cement – Using the right cement grade is quite important. So let me educate you a bit on that. OPC cement, which is slightly costlier and PPC, is recommended for structural works like foundations, columns, roofs, and beams. PPC can be used for non-structural works like plastering and tiling. This is going to be a cost-saver in the long run as there will be no to fewer cracks due to heat. You could also mix 15 to 25% of fly ash to OPC 53 cement to go a step further. Another cost-saving and durability tip. Feel like a civil engineer now?
Buy Local – Buying material from local vendors helps save transportation costs which can be quite high depending on the distance between the vendor and construction site and how good you are at bargaining. You stand to be corrected if you think local brands are not of good quality.
Planned Spending:
Can't stress enough. A well-planned construction project will help you save on costs and really help you decide what you really want. And isn't that the greatest mystery of all – what do we want? Ah, that's a story for another time. It would also help you avoid Change Orders which tend to occur quite often in the middle of the construction process. They're quite expensive and also extend the building schedule quite a bit. Not to mention frustrating. So yes, plan the construction well with the help of your architect and contractor and spend only on stuff that you really need. But hey, this doesn't mean you should compromise on the structural components like the windows and doors because they're essential for your home's safety and security. But do you really need that 3-car garage and the Olympic size swimming pool? No, unless you invite me in there!
Bigger the Better?:
No. A bigger size isn't getting you a good resale deal here. People aren't going to splurge on your house just because it is the biggest house in the neighborhood. Instead, they're going to evaluate the surroundings. Their assessment of the house will be influenced by the lower-priced houses around yours. So, better to go for a size that is comfortable enough and not too comfortable. Also, a bigger house would mean higher construction costs as it would need more construction material.
Lesser Walls:
I've never been a fan of divisions. And you know what divides us? Walls! Yes, so tear them down (but not all of them, because your roof needs to stand on something). Lesser walls mean more natural light inside the house, implying lower electricity costs. It also reduces the surface area of the house so it reduced construction costs.
Construction Allowances:
As the construction progresses, you will need to pay up in slabs. And when you're paying, do watch out for some sneaky guy trying to slip in substandard quality material. If you asked for a particular brand of bathroom fittings, then it should be that and not Kelachandra. I mean, you should get what you asked and paid for, right?
Experienced Contractors and Architects:
I'd prefer to go for a certified and experienced contractor even if that adds to my bill. Reason – it pays off in the long run and the overall project goes quite smoothly. An experienced guy would know what he's doing and would know who is the right supplier and sub-contractor for the job. Now that is something invaluable if you're building the home of your dreams. The same goes for experienced architects. They can help you optimize the design of the house in a way that is to your taste and also not over-expensive. A well-designed house helps to save future recurrent costs as well.
Stock Plan vs Custom Plan:
I know what you might be thinking. Stranger, what's the point of going with a stock plan if I can't customize the house I am building? The point is this. A stock plan costs way lesser than a fully customized plan. Also, as you scroll through the many stock plans, you're bound to come across something that you like and it perhaps quite similar to what you had in mind. Besides, a little bit of customization in stock plans is no biggie for your seasoned building crew.
Labour Management: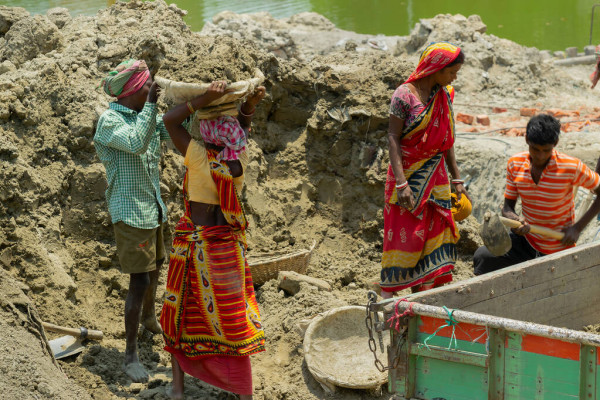 This will most probably be taken care of by the contractor but well, it's you who's spending the money so keeping an eye on utilization of the workforce isn't going to hurt you. If you're paying for a certain of construction workers, they all better be working for the amount of time they'll be paid, right?
Purchasing Construction Material:
My parents always told me that buying stuff in huge quantities helps save cost per unit. And I wouldn't blame you if you followed this advice when constructing a home too. But (isn't there always one!), be sure to check the expiration date of the material you're purchasing. Often, when you buy in bulk, you may end up buying expired material due to the unavailability of new supplies. Also, storage! You need to have enough storage space for the stuff you're buying. A good way to estimate your construction material requirement is to make a Structural Drawing of the house – coming right up!
Structural Drawing:
This is not the architectural drawing, let's clear that up right away. This drawing talks (rather shows) about the foundation, framing, columns, and beams of the house amongst other structural details. Thus, it helps you gauge an idea about how much of that sand, cement, or bricks you're going to need. Couple this with an experienced contractor and you're gold!
Basic Necessities:
Necessities like water and electricity need to be present where you're building a home. Because you're not constructing a civilization, you're just constructing a house. If these things aren't there then you'd have to apply for a new electric pole near the house and a new plumbing connection as well. And they….are….not…..cheap.
Concealed Work:
Don't hide, those wires. Concealed wiring is aesthetically pleasing but you asked for cost-effective construction techniques, didn't you? Concealed wiring will increase your labor costs.
There you go, some cost-effective ways to construct your own home.
Share this article on WhatsApp.
Also read: