Home » Articles » Thinking of Home Construction Loan? Apply Now!
Also, read this article in हिंदी, मराठी, తెలుగు, தமிழ், ગુજરાતી, and ಕನ್ನಡ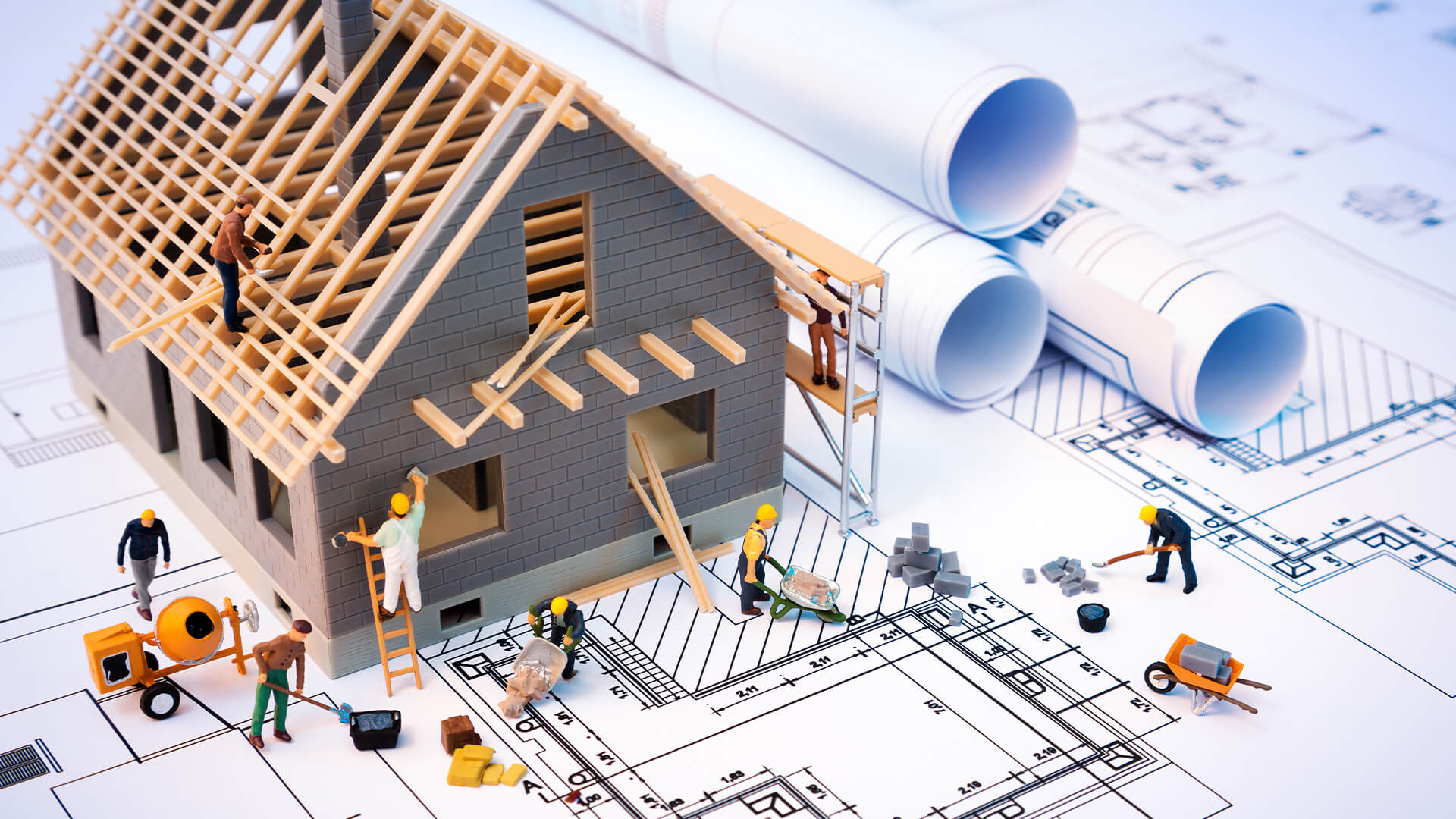 Do you dream of getting a house with indoor swimming pools and multi-car garages? Have you ever ever thought of building a home or adding an additional bedroom to your existing home? Well, you'll make that dream come true because banks provide short-term credit to cover building costs while the development is ongoing. Home construction can be a fun experience but it can also be an expensive process. A majority of people cannot bear to pay for the expense of home construction. To ease this problem, many banks and financial institutions offer financial help in the form of a home construction loan.
What is a Home Construction Loan?
A home construction loan is a short-term loan used to pay for the construction of a building. It is a sort of Home Loan where you can get a loan for building your own home instead of buying a one. As the work progresses, the loan specialist pays out the money in stages. If you wish to apply for a home construction loan, you need to give a detailed construction schedule plan to the loan specialist along with a construction plan and a practical budget plan for construction.
Types of Home Construction Loan:
Construction to Permanent House: These loans are acceptable in the case that you have positive construction plans and a detailed construction schedule set up. In this case, the bank pays the builder as the work is being finished. Then, that cost is changed over to a home loan at closing. This kind of loan allows you to lock the interest rates at closing, which makes for consistent installments.
Construction Only Loans: Construction only loans are paid off when the project is completed. If you have a lot of cash in hand or if you know that the total cost from the sale of the old house will be covered by the newly build house, then this loan is for you. Here, if you need a mortgage to cover the cost, you'll have to search for the lender yourself and be approved a second time.
Renovation Construction Loan: This type of loan is a little different from the other two home construction loans. A renovation construction loan is used if you want to renovate or improve your already existing home. Here, the expected expense of the renovation is covered with the home loan alongside the purchase price.
Key Benefits:
Here are some of the important key benefits:
It has very attractive interest rates.
Long tenure up to 30 years.
Speedy approval process
A high loan to value ratio is up to 100% of construction estimate or 90% of the property value, whichever is lower.
Documents Required:
Here is the list of important documents required.
A duly filled application form with the latest passport size photograph.
Age proof
Address Proof
Income proof or bank statement
Property or plot-related documents
Estimate quote of construction cost.
Apply Here:
The home loan construction process is somewhat similar to a home loan. To check affordable EMIs always use the Home loan EMI calculator. Home First Finance Company helps you to build your dream home at an affordable interest rate.
You can apply online for a home construction loan at HomeFirst by following few steps:
Visit the Home Construction Loan page on the HomeFirst website.
Fill out the Apply Now form with all the required details.
A representative will get in touch with you and to ease the process we will also arrange doorstep documents pickup for you.
Before applying for a home construction loan, do check about all the documents required to avail of the loan in order to avoid any confusion at a later stage.
Building a home on your property? Or adding another floor? Whatever the reason, HomeFirst gives you a loan, to make your home more beautiful.
Share this article on WhatsApp
Also read: