Home » Articles » HFFC Home Loan Calculator: Calculate EMI and Eligibility
Also, read this article in हिंदी, मराठी, తెలుగు, தமிழ், ગુજરાતી, and ಕನ್ನಡ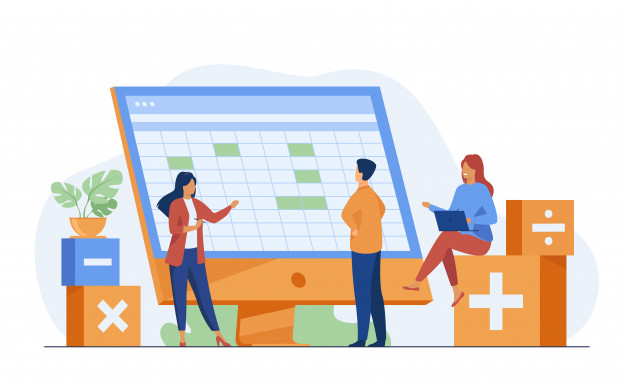 HFFC home loan calculator is an online tool used for calculating the EMI of a home loan. Paying off home loans alongside the accrued interest within the stipulated period requires precise financial planning. It's important to assess the repayment capability before choosing the loan to avoid any financial mess. This is often where a home loan EMI Calculator can be best put to use.
HFFC offers housing loans to salaried, self-employed, and self-employed professionals. Special home loans are designed for agriculturists, planters, horticulturists, and dairy farmers. EMI or Equated Monthly Instalment consists of two parts – the principal loan amount and therefore the interest charged on the quantity. HFFC Bank home loan EMI calculator is out there on the bank's website that gives the purchasers a transparent image of the entire loan cost alongside the interest charged.
Benefits of Applying for Loan in HFFC
Smooth and simple processing of the loan is obtainable by experienced personnel.
The dealings are made transparent with no hidden charges.
While acquiring a property an individual can get counseling and advisory services.
The integrated branch networking allows an individual to use for a loan in any HFFC bank and buy a home anywhere in India.
We provide flexible loan repayment options and safe document storage.
Various online tools like HFFC home loan EMI calculator, HFFC home loan eligibility calculator is available for the purchasers to form convenient decisions while applying for a loan.
Automated Repayment of EMIs from HFFC Bank account is obtainable for the purchasers to repay their loan amount with ease.
Know More About HFFC Home Loan EMI Calculator:
Before going to understand the house loan EMI calculator, it's important to understand the essential information about what's home loan EMI because if you don't know the thing that you're calculating then it'll be an entire wastage of your time to know about the calculator. EMI, the short form for Equated Monthly Instalments, is a fixed monthly amount that you simply pay per month so on return the borrowed amount from the lender. Since a lot of people cannot pay the entire amount in one move to purchase their dream home, they choose the simple EMI facility which can be a flexible repayment option.
Now you've known about the home Loan EMI, it's time to introduce you to the much-talked-about HFFC home loan EMI Calculator. This calculator helps you in estimating your EMI amount with the help of a few basic details like all other calculators, it develops on the inputs that you simply just give to it. In the case of the HFFC home loan EMI calculator, it only needs three inputs – loan amount, rate of interest, and tenure. As soon as you feed these details into it, you'll get the required output owing to the EMI amount. The method of using it is so handy that it is often used by anyone.
Benefits of HFFC Home Loan EMI Calculator:
Simplicity and Speed: You don't need different values full of complexities to use the HFFC Home Loan EMI Calculator, actually there are only three simple details that you simply need. Simplicity is that the best feature of it and you'll get the leads to a flash which makes the whole process of EMI calculation smooth and hassle-free.
Finance Management: Once you've got a transparent assessment of the EMI amount, you'll be better prepared to make some changes in your monthly spending so that you simply can forget that EMI amount from your monthly income. The EMI calculator helps you financially empowering you by providing you with authentic results.
Endless Flexibility: You'll be ready to use the calculator for as many times as you'd like with different values till the time you bought the proper combination of right EMI and tenure aligning perfectly alongside your monthly income. This endless flexible feature of the EMI calculator makes it a requirement to use before finalizing the loan amount. Remember that choosing a brief tenure will fetch the upper EMIs and therefore the other way around.
Amortization Table: The calculator doesn't only provide you with the EMI amount but also the amortization table by which you'll have an estimate about the principal and interest amount at different points of your loan tenure. With the assistance of this, you'll also cross visit the bank if you would like to understand an estimation about the payments that you simply need to make.
HFFC Home Loan Eligibility Calculator:
The home loan eligibility calculator is a web tool that gives an estimate of the loan amount which can be availed. Before applying for a home loan, knowing the amount you're eligible for help in increasing the possibility of loan approval. The calculator provides results instantly on the premise of the income and repayment capacity, which is assessed using details like fixed monthly obligations, age, etc. However, before approving a loan request, lending institutions consider many other factors, like credit score, financial position, etc.
How You Can Enhance Your Home Loan Eligibility:
Applying jointly: Include either your earning spouse or a co-applicant as a joint application of the loan, your loan eligibility could improve substantially. this is often actually because the joint applicant's income also will be taken into consideration while determining the loan eligibility. But remember, the factors discussed above would be applicable to the joint applicant too.
By closing other loans: If you're paying other EMIs, you'll consider closing them immediately by pre-paying, in order that you've got a much bigger surplus available to channel towards your home loan EMI. This helps push up your eligibility.
Home loans are quite common these days. Several Financial institutions and Non-banking Financial Companies Like HDFC Home Loans, ICICI Home Loans, SBI Home Loans, etc., are offering aid to individuals with a flexible repayment tenure and rate of interest. Repayment of the loan amount is formed easily with EMIs. they continue to be fixed for each month of the repayment tenure. to understand the EMI amount a private must pay over a loan amount and for a specific period, a tool called HFFC home loan Calculator is used to plan investments proficiently.
Share this article on WhatsApp
Also read: