Home » Articles » Home Loan Eligibility Calculator: Check Housing Loan Eligibility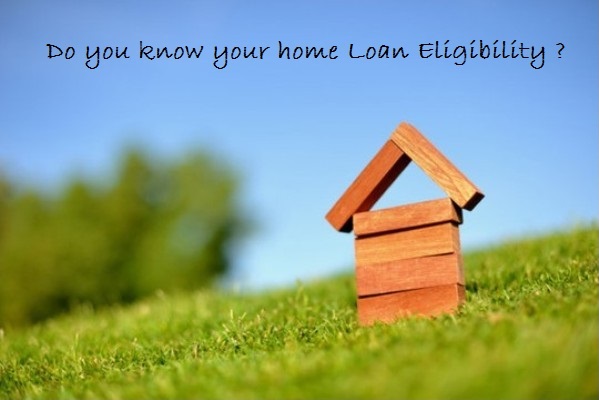 Buying a dream home is not always an easy job. Sometimes your finances don't permit you to dream big. A quick and easy way to calculate your home loan eligibility is the Home Loan Calculator. So what is a Home Loan Eligibility Calculator? The Home Loan Eligibility Calculator is a simple device that is used to calculate your home loan eligibility in just a few clicks. 
You should always plan your purchases only after getting a better understanding of your expenses. Use the home loan eligibility calculator to make well-informed decisions and stay a step ahead. Once the home loan eligibility is calculated, you can also increase your eligibility with smart planning.
Let's Understand Home Loan Eligibility
Housing loan eligibility is a value that must be fulfilled by a borrower before applying for a home loan. These values are different for each bank and non-banking financial institution and check the reliability of the borrowers to repay the home loan on time and with no default.
Below is a chart to define the required Criteria:

You should know the entire Housing Loan eligibility criteria and documents required for a home loan before applying.
Home Loan Eligibility based on Salary:
Your net (in-hand salary) is one of the primary eligibility factors. It figures the loan amount that you will get on your net salary. Thus your salary plays a very important part to forecast your repayment potentiality. The lenders will examine your in-hand salary minus a few common deductions like gratuity, PF, ESI, etc. The EMI amount you can afford will be determined by your in-hand salary.
For instance, if your take-home salary is Rs. 25,000, you'll avail of the maximum amount of Rs.18.64 lakh as a loan to get a home worth Rs. 40 lakhs (provided you've got no existing financial obligations.) But if your take-home is Rs. 50,000, you'll avail of a loan amount of Rs. 37.28 Lakh for an equivalent property. Subsequently, if your take-home is Rs. 75,000 you'll increase your eligibility up to a loan amount of Rs. 55.93 Lakh.
What is Home Loan Eligibility Calculator?
The housing loan eligibility calculator is an online device that is used to evaluate the amount of home loan one can avail of. You should always know your home loan eligibility before applying for a home loan. After calculating the details like fixed income, obligations, age, etc, the loan eligibility calculator gives results immediately. Lending institutions also consider several other factors like credit score, financial positions, etc. before approving a home loan.
How to Calculate:
Several parameters may vary from lender to lender. A few banks also have different parameters to fill in. You should select the following values in the calculator:
Your location

Age or date of birth

Select your net monthly income

Select other income

Select the loan tenure you'd prefer
Some banks may ask for details for the present EMIs you're already servicing
How This Calculator Works:
The calculator works on a mathematical formula that evaluates the eligible loan amount on the idea of a couple of set parameters. These factors include gross monthly income, loan tenor, existing monthly obligations, etc. On providing the relevant details, the calculator gives results instantly.
Factors Affecting Loan Eligibility:
Your age – This determines what the tenure of the loan is going to be, which in turn will determine your EMI. The longer the tenure, the lower will be the EMI and vice-versa for a given loan amount and rate of interest.
The nature and size of your income – Your monthly income would determine how much of an EMI commitment you're capable of taking over. This is able to determine how much of a surplus you create to repay your loan via EMI after your other financial commitments are met.
Your prior loan commitments – Your prior financial commitments have an impact on your eligibility because the same as deducted as the regular monthly outflow from your existing income, post which some of the EMI set for home loan repayment is calculated.
Your credit report – Your credit report helps the lender judge your repayment health score on other commitments which becomes a crucial criterion for approval or rejection of your loan.
Regulatory guidelines – NHB too has laid down restrictions on the maximum loan amount as a percentage of the house cost. This limit varies slightly on the idea of the property cost, with lower cost homes being eligible for a better limit and vice-versa.
How Can You Increase Your Home Loan Eligibility?
Applying jointly: Include either your earning spouse or a co-applicant as a joint application of the loan, your loan eligibility could improve substantially. this is often because the joint applicant's income also will be taken into consideration while determining the loan eligibility. But remember, the factors discussed above would be applicable to the joint applicant too.
By closing other loans: If you're paying other EMIs, you'll consider closing them immediately by pre-paying, so that you've got a bigger surplus available to channel towards your home loan EMI. This helps push up your eligibility.
We hope this short bite on eligibility has helped you understand the basics of eligibility. Please make the simplest use of the loan eligibility calculator below and get on your way to finding your dream house.
Check Your Housing Loan Eligibility with HFFC Home Loan Eligibility Calculator
Share this article on WhatsApp
Also Read: