Home » Articles » Home Loan Eligibility: Tips to Increase Your Home Loan Eligibility?
Also, read this article in हिंदी, मराठी, తెలుగు, தமிழ், ગુજરાતી, and ಕನ್ನಡ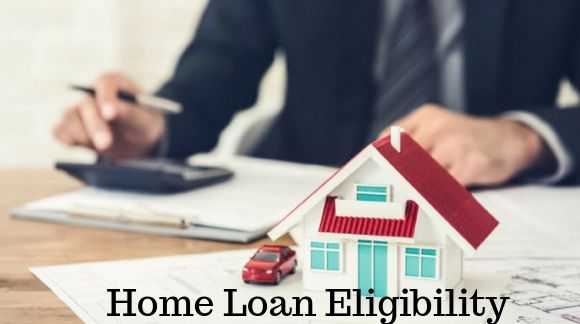 Are you eligible enough to avail of a home loan? Not every loan applicant has the solution to the present question, prior to applying for a home loan. Availing credit or getting a loan sanctioned isn't a cakewalk, because it requires thorough research with a proper and complete understanding of the offered loan. Therefore, it's highly recommended to see your home loan eligibility before applying for a home loan.
What is Home Loan Eligibility?
Home loan eligibility is a term that signifies how much loan amount you'll get to possess a house and whether you're eligible for a loan or not. There are certain factors to be considered to ascertain your home loan eligibility that include the applicant's age, income, kind of employment and property, credit score, and plenty of more.
Home Loan Eligibility Calculator: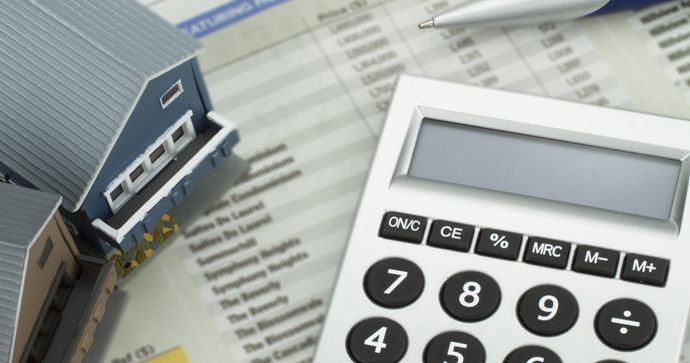 The home loan eligibility calculator is an online tool that provides an estimate of the loan amount which will be availed. Before applying for a home loan, knowing the amount you're eligible for help in increasing the possibility of loan approval. The calculator provides results instantly on the premise of the income and repayment capacity, which is assessed using details like fixed monthly obligations, age, etc. However, before approving a loan request, lending institutions consider many other factors, like credit score, financial position, etc.
How is Your Home Loan Eligibility is Calculated?
The banks will lend you simply so much money that you can repay. While deciding your loan eligibility, the banks would consider if you'll pay the EMI. Banks have a threshold for Fixed Obligations to Income Ratio (FOIR). the concept is that your fixed obligations for the month (all the EMIs including for the loan under consideration) must not exceed a particular percentage of your net earnings.
FOIR = Fixed Obligations ÷ Net Income
Each bank may have a distinct threshold. It can range from 40% to 50%. The banks won't offer you a loan whose EMI breaches the edge percentage of your net monthly income. So, if your net monthly income is Rs 50,000 and FOIR is 50%, You will not get a loan whose EMI is quite Rs 25,000 per month.
You may produce other fixed obligations too like the house rent. If the bank considers rent as a set obligation, then the threshold is often a bit higher.
Factors that Helps in Enhancing Your Home Loan Eligibility:
Good Repayment History
Stable Financial Past
No Loans or credit card dues
A credit score above 750
Regular income
Working Spouse as a Co-applicant
Less Credit Utilization Ratio
Fewer Dependents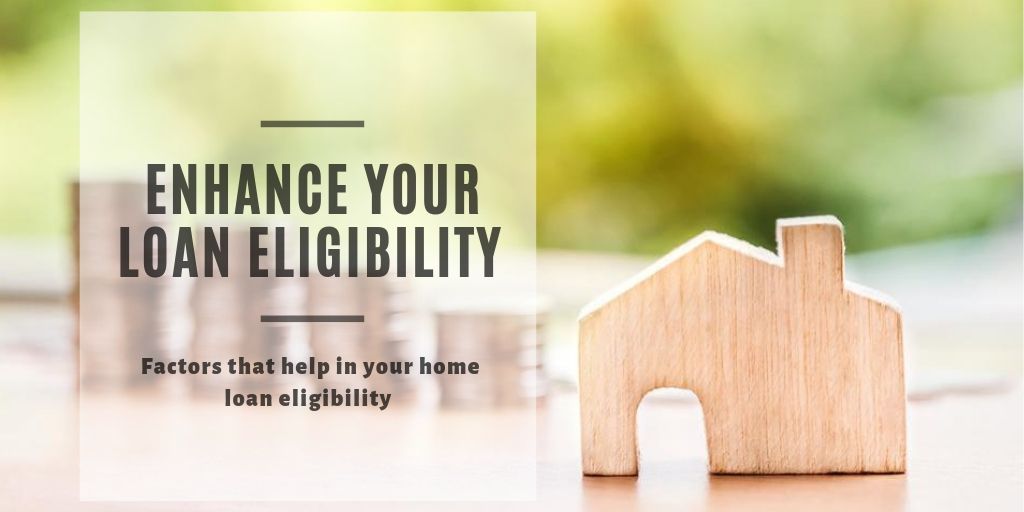 There are quite a few ways to extend your home loan eligibility. Anybody or a mixture of those methods can assist you to improve your overall home loan eligibility significantly:
Increase Your Income: Clearly, this is often the most obvious answer, perhaps not the simplest. The more cash you create, the greater is going to be your loan eligibility. If you have got income-generating assets, you'll put them to use. For example, if you've got a second house but it's not on rent, you'll consider putting that house on rent. By the way, this income must show in your income tax returns too.
Opt for Longer Tenure: Whenever you increase the loan tenure, there's an increase in your home loan eligibility as there's an inclination that the lender will get to understand that you have a lot longer to re-pay the loan. So, the chance of on-time loan repayment increases. Loans with longer tenure give the extra time to the borrower to repay it, leading to timely payment and reducing the risk of the lender.
Pay Off Existing Loans: Paying off all existing loans can help improve your chances of getting the loan sanctioned. make sure you haven't any existing loans or debts once you apply for the loan. Pay off your personal or vehicle loan also as your credit card debts, before you start the application process. If you tend to use your credit card regularly, make it a habit to repay your entire credit card debt on a timely basis, in order that you don't need to pay any interest on your credit card expenses. Borrowers who are debt-free while applying for home loans are more likely to get the loan passed.
Record Your Variable Pay: Another way to extend your eligibility for a home loan is by providing proof of your variable pay alongside your income documents. Many companies provide monthly incentives and year-end bonuses to their employees, which may increase their annual income considerably. this is often referred to as variable pay. Lenders take your variable pay under consideration while calculating your loan eligibility so you want to maintain a record of it.
Improve Your Credit Scores: All lenders consider your credit scores while assessing your home loan eligibility criteria and need you to supply your credit scores. you sometimes need credit scores of 750 to eligible for the loan. If your credit score is less than 750, your loan is often rejected. you'll improve your credit scores by paying off all existing loans maintaining a credit utilization ratio of only 30% of the spending limit set against your credit card. Also, pay off all EMI and credit debts on time. Good credit repayment behavior can increase your loan eligibility to a good extent.
Go for Joint Home Loan: One of the simplest ways to enhance your house loan eligibility is to use a joint home loan. Applying for the loan with another applicant, who is employed and may show a monthly income, can increase your chance of getting the loan passed to a greater extent. once you choose a joint loan, the lender considers the income of both applicants. you also receive a better loan amount.
Do Not panic or Hurry: Do not panic or hurry in applying for a home loan. Proper research and time are required before applying for a home loan. Estimate your budget, calculate your earnings or income, check your Credit report for errors, compare loan options, choose from fixed or floating rate of interest and choose desired interest rates with minimum additional charges before applying for a home loan.
Deciding a home loan has always been one of the toughest and largest financial decisions of ones' life. Thus, considering these simple steps shall definitely assist you in increasing your home loan eligibility and assist you in buying a home that you simply desire.
Share this article on WhatsApp
Also read: