Home » Articles » Documents Required Once The Home Loan is Sanctioned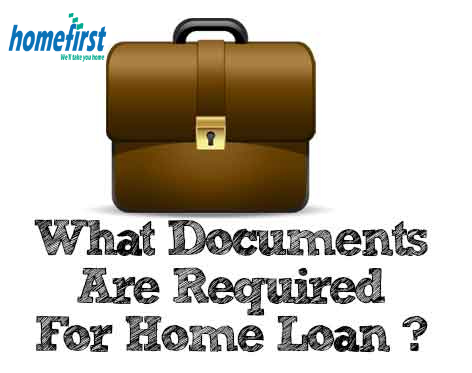 Home Loans help to fulfill all housing account-related needs. However, they need certain archives to make sure of the borrower. Additionally, home loans are verified loans. In that capacity, the moneylenders need to have the property documents before they endorse the loan. Various banks have their own particular necessities, criteria and records required.
There are numerous reasons why individuals move their home loan starting with one money related establishment then onto the next. The most noticeable explanation is the lower interest rate which spares the cost of borrowing. You should recognize the goal of moving the loan before really doing it. The procedure of home loan parity move isn't very different than applying for the home loan. That is the motivation behind why the documentation part is significant for moving the home loan starting with one monetary establishment then onto the next. The procedure incorporates the documentation as well as the approval of archives. The records are approved by the bank or NBFC that you apply to.
The following are the documents required once the home loan is sanctioned.
Under construction property
Construction completed
Sale deed (in original)
Payment receipts from the builder (in original)
PDCs/ECS mandates
 The documents of the applicant will describe if he/she will able to repay the loan amount or not. The prerequisite key documents for home loan transfers are the following:
Passport-size photographs
Filled application form for loan transfer (of the bank / NBFC)
Latest three months' Salary Slips indicating break up of Gross salary that is the Basic Pay, House rent and Net Salary after deductions if any.
Six months' bank statement, reflecting salary credits updated within 15 days before the loan application.
Identity Proof (Any One): Pan Card, Passport / Driving License / Voter's ID card/employee identity card (as identity proof and signature proof in case of government employees).
Proof of address: utility bill/voters ID / Aadhar card.
Proof of Age (Any One): 10th or 12th Marks Cards/birth certificate / PAN Card / Voters ID Card.
If you are a self-employed professional or businessperson, then instead of Points (3.) and (4.), you need to provide documents proving the existence of your business (for businesspersons) and academic qualifications (for professionals); and financial statements for both.
Bank statements from wherein the home loan EMIs were deducted amounting to the last 12 months of the account.
The Loan statement copy and complete set of documents relating to the property that is currently in possession of the present home loan lender.
Note: All original documents will be returned to you once the loan agreement is terminated.
Share this article on WhatsApp.
Also read: