Home » Articles » Home Loan Top Up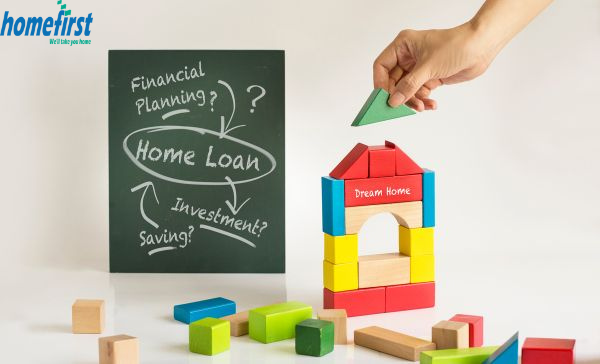 In this day and age, when property prices are increasing, most people choose a home loan to purchase their ideal home. However, it is common for the house loan amount to be insufficient to cover additional extra charges such as registration fees, interior decoration, renovation costs, or property maintenance costs. Top-up loans come in handy in these situations. Home loan top up is a sort of financial assistance offered by banks and financial organizations that enables borrowers to obtain credit in addition to their principal home loan.
What is Home Loan Top Up?
A home loan top up is an additional loan amount that a borrower can obtain in addition to their current house loan. The maximum loan amount and tenure allowed under the top-up loan product differ by lender. Customers have the option of obtaining a top-up loan from their current lender or a different lender via a balance transfer.
Features and Benefits of Home Loan Top Up
Some of the features and benefits of Home Loan Top Up are as follows:
Longer-Term: When compared to a personal loan, repayment of the borrowed amount is easier with a top up, with payback tenure extending up to 20 years.
Lower Interest Rate: The interest rate offered by a house loan is much lower than the interest rate offered by a personal loan. As a result, in the event of an emergency, it is preferable to choose a house loan top-up. Let us compare the rates of some of the most prominent institutions.
Larger Loan Amount: The banking institution offers the option to obtain a higher loan amount of up to Rs. 50 lakhs through top up. It is vital to note, however, that the sum of the top-up loan amount being given and the outstanding house loan amount should be well within the bank's policy restrictions.
There's no need for security: Because a house loan top-up is obtained in addition to an existing home loan, no additional security is required.
Fulfill Various requirements: Top-up loans can be utilized for a variety of purposes, including meeting expenses for a wedding, education, business, house renovation/construction, and so on.
Quick Processing: Obtaining a top up takes little time because there is no additional background check or documentation necessary for processing.
What are the Tax Benefits of Home Loan Top Up?
Borrowers may be eligible for tax savings on top ups if the funds are used to renovate, expand, build, or repair residential property. In the case of a self-occupied home, a tax deduction of up to 30,000 on the top-up home loan is available. There is a limitation on the deduction that can be taken if the loan was used to support a rental property. The deductions are part of the overall tax deduction slab of 2 lakhs per year for the house loan interest component.
If the top-up loan is utilized to buy or build a new home, both the principal and interest components are tax-deductible under Sections 80C and 24. (b). However, if the funds are utilized for residential property renovation, alteration, or repair, the deduction can only be claimed for the interest component.
Please keep in mind that tax benefits can only be claimed if the receipts and papers for the work are kept up to date and supplied at the time of claim.
What are the Eligibility Criteria for Home Loan Top Up?
The qualifying criteria for the home top-up loan will be the same as the requirements for the house loan of the bank from whom you are requesting or have previously obtained a home loan. This varies from bank to bank. However, the following are some critical considerations to remember:
In the previous year, there should have been no more than one EMI bounce.
If an EMI bounced, it should be resolved before the next EMI is due.
The existing home loan must be repaid in full within six months.
One year of clear repayment history is required for top-up loans combined with balance transfer home loans from other banks.
The general criteria, which are the same as for home loans, are as follows (although they may differ from bank to bank):
Age range: 21 to 65 years
Resident Indian or Non-Resident Indian nationality
Individuals that are salaried or self-employed
Repaying The Top Up
After taking into consideration your present loan balance and the top-up at their respective interest rates, a new EMI amount will be determined.
If you combine a top up with a home loan balance transfer, your new EMI amount will be determined by whether you are extending the term of your loan. Once the loan has been transferred, you can resume making regular monthly payments on the new EMI amount.
How to Apply for a Home Loan Top Up?
Applying for a top-up home loan is a simple process. You have a choice between the two methods listed below:
Directly apply for the top-up loan at the nearest HomeFirst branch where you currently have a home loan account.
Log in to HomeFirst's website and fill out an online application for a top-up home loan. Simply submit your contact information, and our representative will call you.
Factors to Consider When Evaluating a Top Up Lender
If you apply for a top-up loan from your existing home loan lender, it may be offered at a higher or lower interest rate than for existing clients, depending on the bank. Compare the interest rates on top-up loans at your bank for existing customers to other banks for new clients to do your homework on this.
Some banks provide existing clients with a lengthier tenure or the balance of their house loan tenure, but others provide a limited tenure that is significantly less than the remainder of their home loan tenure.
Some banks provide existing customers a top-up house loan up to a certain amount, while others do not, so choose the proper bank based on your financial needs.
Top up loans can be returned without penalty regardless of which lender you use.
Share this article on WhatsApp