Home » Articles » Quick Home Loan Approval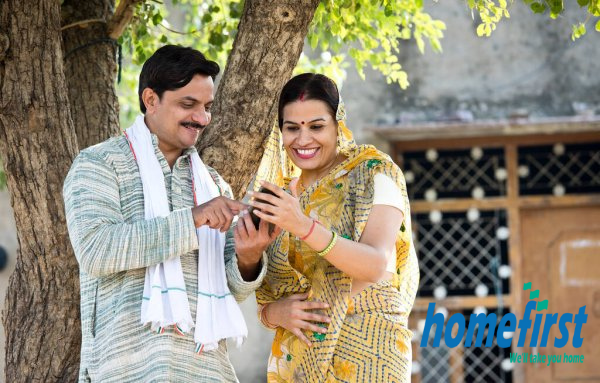 It takes a long time to find the right home for you, and it requires multiple journeys throughout the city to view various societies and apartments. If you're thinking of buying a house with a home loan, you'll have to go through another round of meetings with the lender, which will involve multiple layers of documentation and paperwork. Home First Finance Company has introduced digital solutions in the home loan category to simplify the entire process of applying for a loan.
With the help of a provisional Sanction Letter, you can now obtain a Loan on a fast-track basis. Express Loans from Home First Finance Company is designed to make the loan process quick and straightforward. It is simple to apply for a Home Loan online at any time and from any location.
When you submit your application online, you will receive prompt approval. HomeFirst enables you to obtain a Loan sanction in only 5 easy steps. The service gives a preliminary Sanction Letter, on which you can obtain a Loan.
To apply online, visit the SelfOnBoarding Website of HomeFirst and simply follow these 5 simple steps:
Step 1: Verify your account | Step 2: Mention your income details | Step 3: Explain your property details | Step 4: Provide your contact details | Step 5: Get a Loan offer
Features of HomeFirst Home Loan
It can be approved in only a few clicks.
At the moment of loan approval, no documents are required.
Top corporates can take advantage of a special processing deal.
The transaction is paperless, and the entire house loan application process is completed online.
Eligibility for Home Loan
Credit Score/Credit Report: Typically, lenders prefer to lend to candidates with credit scores of 750 or above. Such loan applicants have a better possibility of getting house loans with reduced interest rates.
Age of the Applicant: Generally, the lowest age to apply for a home loan is 18 years, and the maximum age at the time of loan maturity is 70 years. The payback time is typically up to 30 years, with many lenders capping the age of retirement as the maximum age restriction.
Income and employment: A high income indicates a greater ability to repay a loan, implying a reduced risk for the lender. Because of their higher-income predictability, salaried employees typically have a better chance of obtaining house loans at lower interest rates.
Repayment Capacity: Banks and HFCs often approve house loans to applicants whose entire EMI commitment, including the proposed home loan, does not exceed 50% of their total income. Because choosing a longer loan period reduces the house loan EMI, persons with lesser loan eligibility can better their situation by choosing a longer tenure.
Property: When determining house loan eligibility, lenders consider the property's physical condition, building characteristics, and market value to determine the loan amount that can be offered for the property. The maximum amount a lender can offer on a housing loan cannot exceed 90 percent of the property's value, according to RBI guidelines.
Documents Required 
To acquire a home loan, an applicant must provide a number of documents establishing their KYC, the antecedents of the property they seek to purchase, their income background, and so on, depending on which customer group they belong to (salaried/professional/businessman/NRI).
The documentation necessary differs from one bank to the next. The following are some of the most typical documents required for a home loan in India.
15 Must-Have Documents for a Home Loan in 2022
Form for requesting a loan
3 passport-sized pictures
Identifying documents, evidence of residence, and bank account statements/passbooks for the previous six months are required.
The applicant's signature is verified by bankers.
Personal Assets and Liabilities Statement
Property specific documentation
Employer's Salary Certificate (original). (Employees on a salary)
Form 16/IT Returns for the previous two fiscal years (employees on a salary)
Copies of IT Returns/Assessment Orders from the last three years. (Professionals who work for themselves)
Challans as proof of payment of advance income tax. (Professionals who work for themselves)
Non-salaried persons must provide proof of company address. (Professionals who work for themselves)
Copies of the last three years' IT returns/Assessment Orders (Self-Employed Entrepreneurs)
Challans as proof of payment of advance income tax. (Self-Employed Entrepreneurs)
How to Apply?
Before you start looking for your dream home, you should have an idea of how much of a home loan you would be eligible for based on your income. It will assist you in making a financial judgment regarding the home you desire to acquire. You can use the loan eligibility calculator to determine how much money you are qualified for. Once the property has been completed, you may go to the HomeFirst website and fill out the inquiry form to get a call back from one of our Counsellors. You can read this article to learn more about loan terms, or this post to learn about the paperwork required for loan applications.
With the above information in hand, one can clearly answer the issue of how much house loan one can acquire based on his or her earnings and take a huge step toward purchasing the dream home.
Share this article on WhatsApp
Also read: