Home » Articles » Home Décor Furniture: Transform Your Space With Home Décor Ideas
We all have a desire to build our own space! Buying a house is the first step towards owning your own space. This sense of belongingness has significantly drawn most people's interest in home décor. Though there was a time when very few people considered home décor as a basic part of their lifestyle. But as the concept of living has changed with time, so has the design and size of our homes. Apart from big cities even two-tier cities are drifting towards the urbanized style of living. That means apart from individual Bungalows, there is a drift towards apartments and relatively sleek row houses. Our Homes have become taller than wider. Since there is a limited space to play with, there is a spike in demand for smart interior planning. Hence in the modern era, Home décor designs have evolved from just being lavish to being practical.
There are many ways to make your home look plush and inspirational. One such way is by incorporating smart elegant furniture designs and create a concurring theme by laying suitable tiling.
Furniture/Tile Designs – Living Room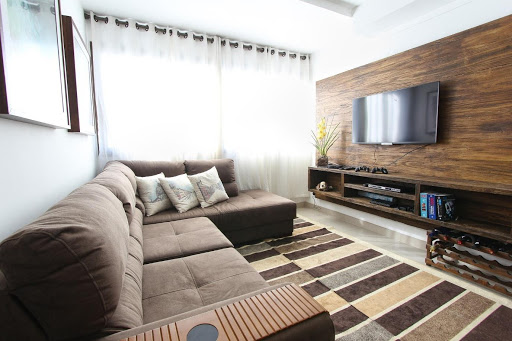 The living room is an introduction to your lifestyle. It's a façade to your guests and also the place where you will spend most of the time with your family members. In most houses nowadays Living room and bedrooms are equipped with big French-style white-colored frames and windows, which also allows ample sunlight light to flow into the house. It is a big plus not only for bigger houses but also for apartments where there is limited space. Sunlight enhances the glow in the house, hence the right type of flooring and furniture plays an effective role in creating a vibrant ambiance within your space. Therefore, while choosing the furniture and tiling you must keep these things in mind. 
If your living room is small and you intend to make your living room seem bigger, then light or bright colored flooring like whites, cream, neutral type of vitrified tiles is the most common way to elevate the space. Light color flooring will exude the effect of the sunlight that is coming from the window and falling on the surface. The reflection of the light will create an energetic and positive ambiance and due to the radiance, it will also make the house seem airy and bigger. 
One of the best ways to make your living room look richer at a low cost is getting a wood-look laminate. It's a low-cost alternative to wooden flooring but has a wide range of designs and colors to choose from. It's durable, stain-resistant though not scratch-proof. Hence needs subtle care in case you are relocating your furniture. 
You can further ornate your living room with some rugs as it renders a visual definition. For instance, a rug in the center of a seating space denotes it's an anchoring space for people to gather.  
You can even creatively classify certain corners of your house and create a distinction by laying textures likes mosaic tiles, creating a brick look on walls, stone finished wall tiles, laying vinyl's, customizing with a patch of wooden flooring, applying varied carpet designs, or imply rustic floor base to create a niche within a room. 
Once your flooring is in order, it's equally vital to get apt furniture in place. Usually, classics work, but with times even furniture designs have evolved from a traditional round sofa to an L-shaped half back. From a traditional chair to a lounging grace. A definitive low-rise niche table with minimalistic storage options can add to the charm of your decor.  
There are various ways to enhance your living room décor. For instance, let's begin with the layers. Layers create a casual and rugged environment in your room, hence choosing the right layers through sofas, pillows, and throws can make a huge difference in ergonomically setting up your living room décor.  Few rugs below the coffee table can make a statement on their own. Whereas, throws can be distinctive yet effective in making you or your guests comfy while watching TV or during a gathering. A small coffee table on the side with a stack of books near a sofa or a single chair can subtly add an elegant persona to your living room, by giving it a definitive distinction of its own. 
Furniture/Tile Designs – Bedroom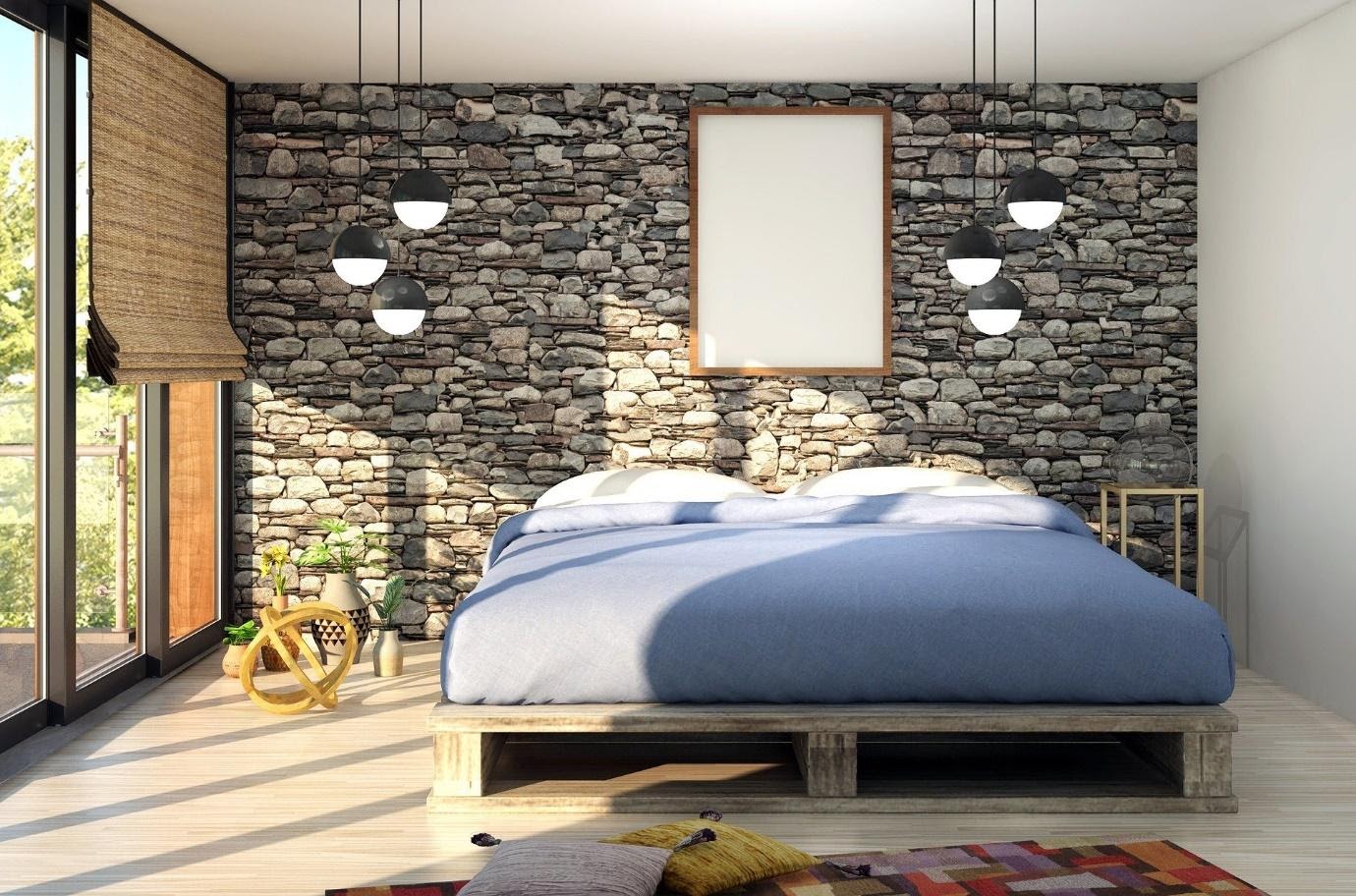 The bedroom is supposed to be a private and cozy place filled with a lot of energy and entice. Therefore, the bedroom's interiors are supposed to be different from the Living room. A good mix of flooring, wall tiles, and furniture design can lift the feel of your bedroom. 
We want our bedrooms to be welcoming and sophisticated. Though there are endless choices to make something like Porcelain surface will make your bedroom look classy and rich in style. Porcelain tiles are available in various colors and designs. It looks sophisticated and creates an embracing atmosphere.  Ceramic, also has good heat conductivity and can help in regulating your bedroom temperature. Though if you are seeking for more minimalistic yet classy option. Then you can choose laminated wooden flooring. Laminates are available in various designs and shades, but a lighter wooden plank is most recommended for bedrooms as it gives an airy and soothing effect to your bedroom. 
Don't fill your bedroom with furniture, choose the required furniture that blends well with your space and your flooring. An elegant low-rise bed with a bedside table is a classic cliché but still serves the purpose. If your bedroom is not big, opt for glossy furniture and a glass or mirrored closet, it will make your room look spacious. You can create a highlight on the bed's back wall, either by laying designer textured wall tiles on the wall or if your bedroom is small you can even create an open space illusion by laying mirror finished glass tiles on the back wall. It will not only make your bedroom look spacious but also give it a grand appeal.
Furniture/Tile Designs – Kitchen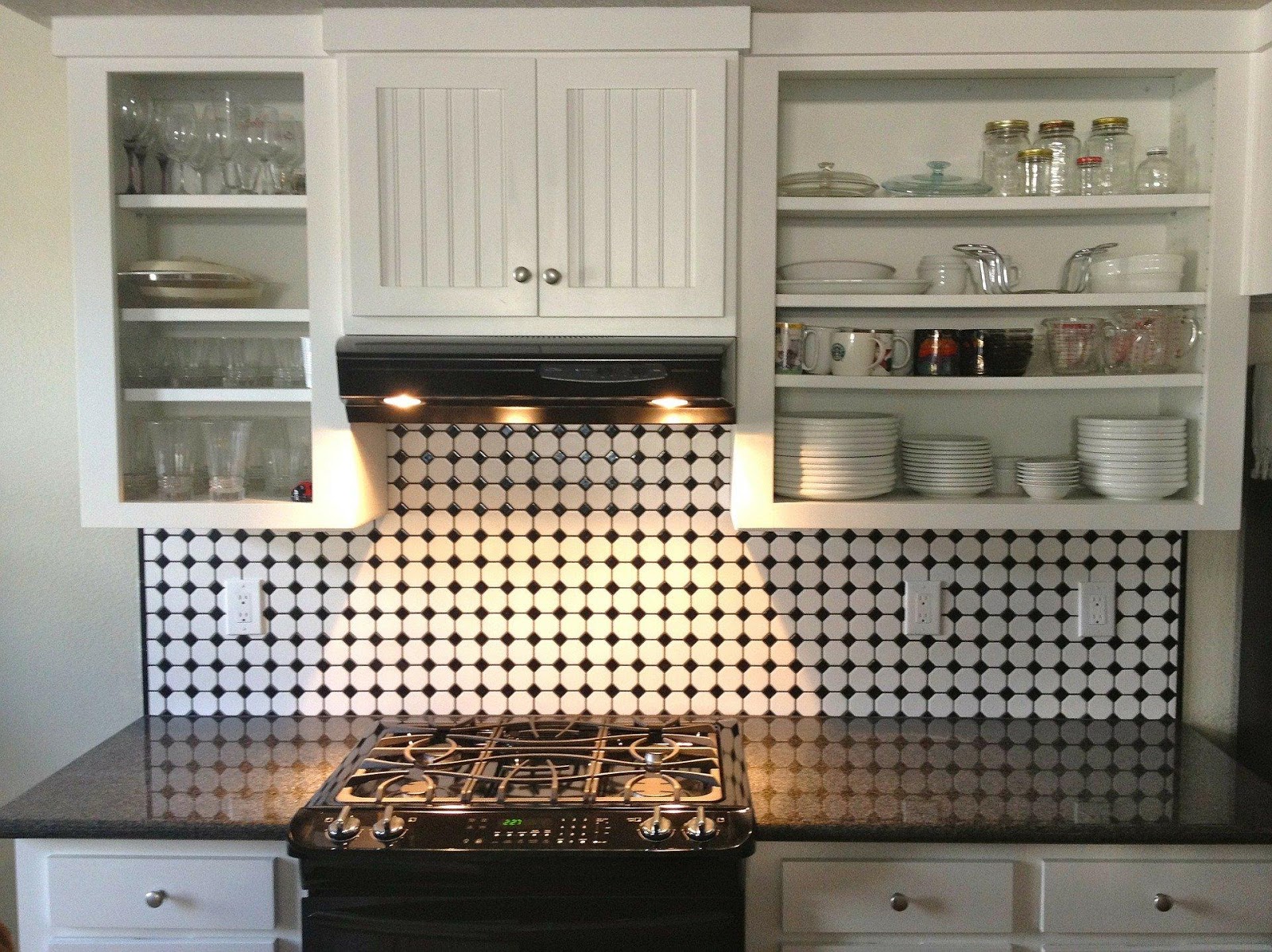 >
Most kitchens are usually attached to the living room. Though not necessarily you have to sync in your Kitchen furniture and tiles with your living room concept. Unless you have an open kitchen, where you can have an open floor plan concept to run a similar flooring and tiling design all across. As in most cases, kitchens are not massive in size anymore. Hence going for a dark-colored flooring is a big no. Since all family members share the kitchen, one must also consider maintenance and cleaning of the surface. For instance, if there are pets and children in your family; then something like vinyl flooring is highly recommended. Vinyl flooring can be conveniently wiped and cleaned. Also, the texture provides a better grip over the surface than the usual plain vitrified tiles. Considering the idle size of modern era kitchens neutral pale shades on the flooring and wall will make space seem bigger. To further enhance your kitchen always use wall tiles as not only it's easy to clean but also you have endless designs and concepts to play with. For instance mosaics, glass cubes, digital designs, etc. 
When it comes to the kitchen you can't overload it with furniture. You have to strike a balance between utility and aesthetics. A sleek wood finish hanging racks can be placed on your kitchen wall or portable cabinets can be used for storage of spices and utensils. Ideally, it is recommended that Wall cabinets should have a glass door as it creates an open feel in the kitchen. A good mix of gloss and Matt can enhance the aura of your kitchen. Where glossiness will help radiate more light and matt will bring in the subtle plushness in your kitchen. But the heart of the kitchen is the island. There are many kitchen island designs and colors available nowadays for you to choose from as per your taste. Since cooking involves heating and cleaning, we suggest your island should be made from durable material like granite or marble. These stones are easy to clean and are heat compliant. 
The home décor process can be overwhelming but also tiring as the options are endless, to enhance your interiors you can even infuse gold or metallic touch to your furniture or use fabric crafted sofa sets to elevate the appeal of your home decor. Similarly, you can create a theme with your flooring. The most durable but classic option is ceramic, porcelain, granite, or marble flooring. It's a classic, but if you intend to be creative in your approach there are infinite options to choose from as there is a lot to play around with textures, designs, and colors. But a lot depends upon an individual choice, space, and budget. How you intend to go about your home décor is total up to you. Hopefully, the above-mentioned tips come in handy and assist you in building your own space.
Share this article on WhatsApp
Also read: