Home » Articles » Home Décor : Decorate Your Space with Home Décor Ideas
Home décor depends a lot on your personal taste but getting the right combination is equally important. A well-designed interior can set a definite tone for your home décor. Be it a new home or the one you are currently living in. Incorporate an apt color scheme or specify a certain space by giving a texture to your walls or accordingly attribute the furniture and curtain designs as even subtle changes play an important part in lifting your home environment.
Home décor doesn't necessarily have to be expensive to look plush,  a mix of creative ideas can invoke a fresh and inspiring home décor.  Here are a few refreshing ideas you can incorporate into your home décor before you spin the color wheel.
Enlighten Your Living Room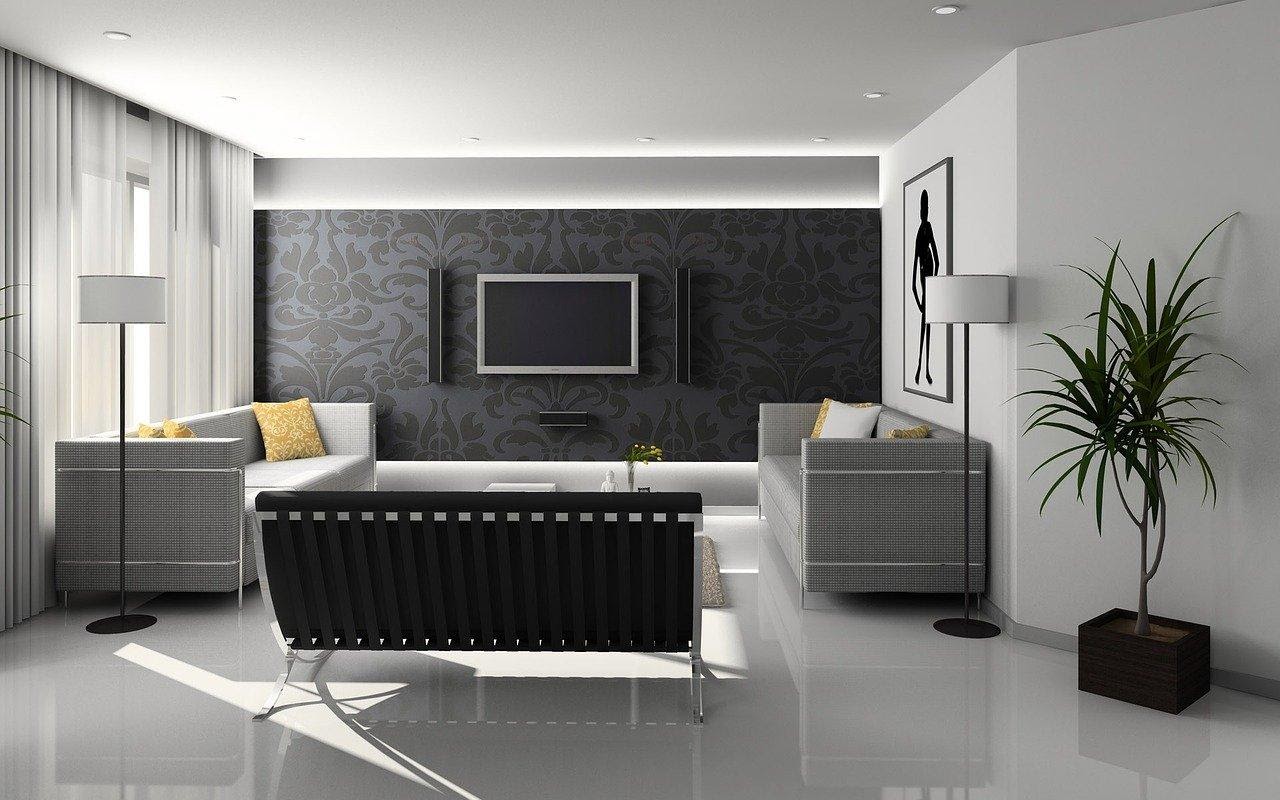 Light up your living room by adding or mixing various color schemes on to your walls, you can play around with neutral colors and add a tinge of bright colors to make your living room look colorful yet not something requiring sunshades to cover the glow. 
Natural base like Taupe, Ivory, Nude, light grey, beige, mocha charcoal, etc. can be a great option as a base coat. 
Bright colors like sunset orange, sunflower yellow, bubble-gum pink, sky blue, etc. can merge well as a combination with a natural base and will enlighten your living room.
Fountain Mist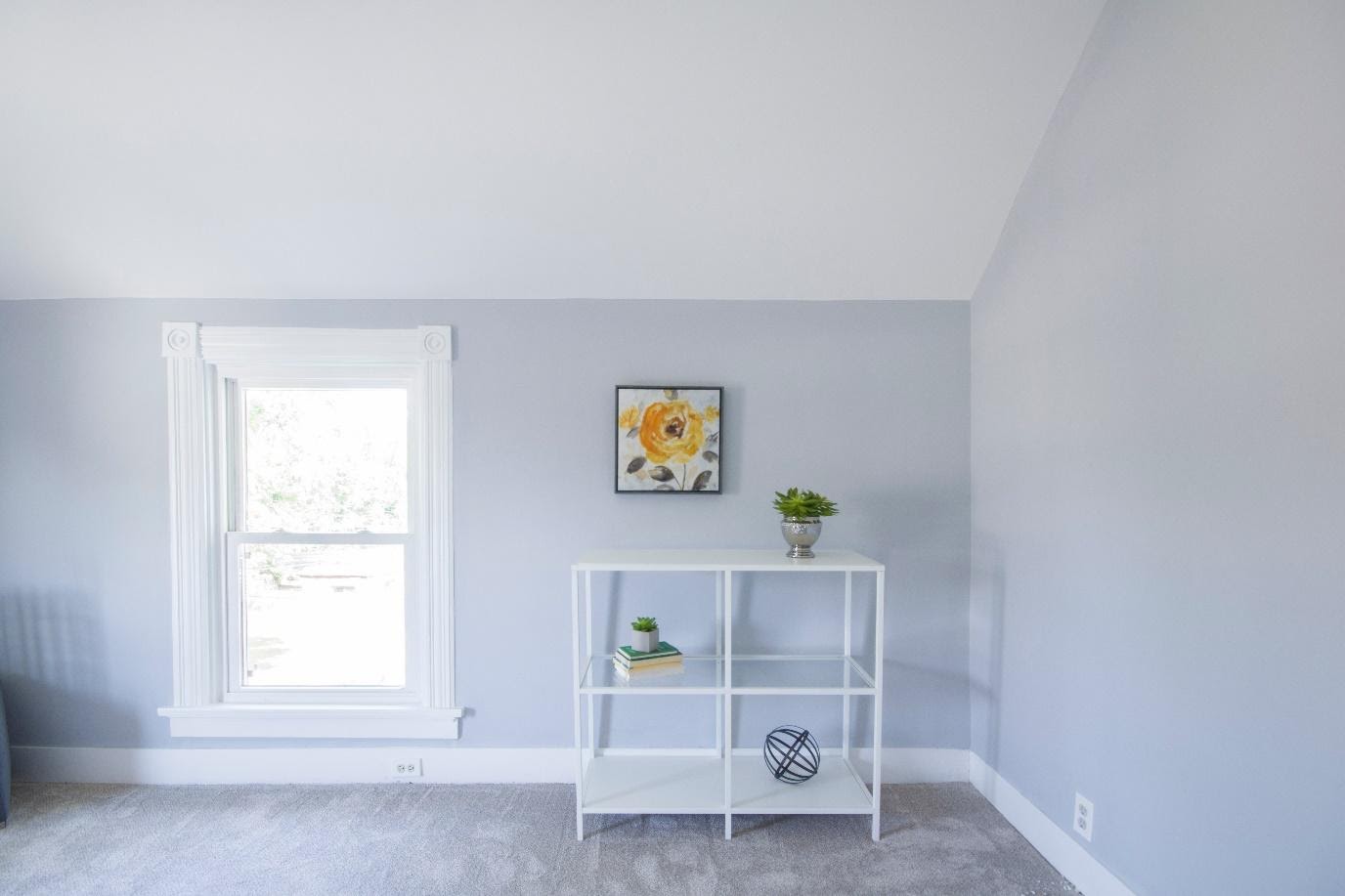 A blue escape + white mist
This is a universal color tone that can be applied even in your bedroom. Indulge in a blue façade, very much like a fountain mist it will give an airy misty feel to the room. This combination will lighten the environment and highlight the wall hangings. Accessorizing it with canvas artifacts or furniture will further propel the aesthetics of your room.
Nature's Green Glow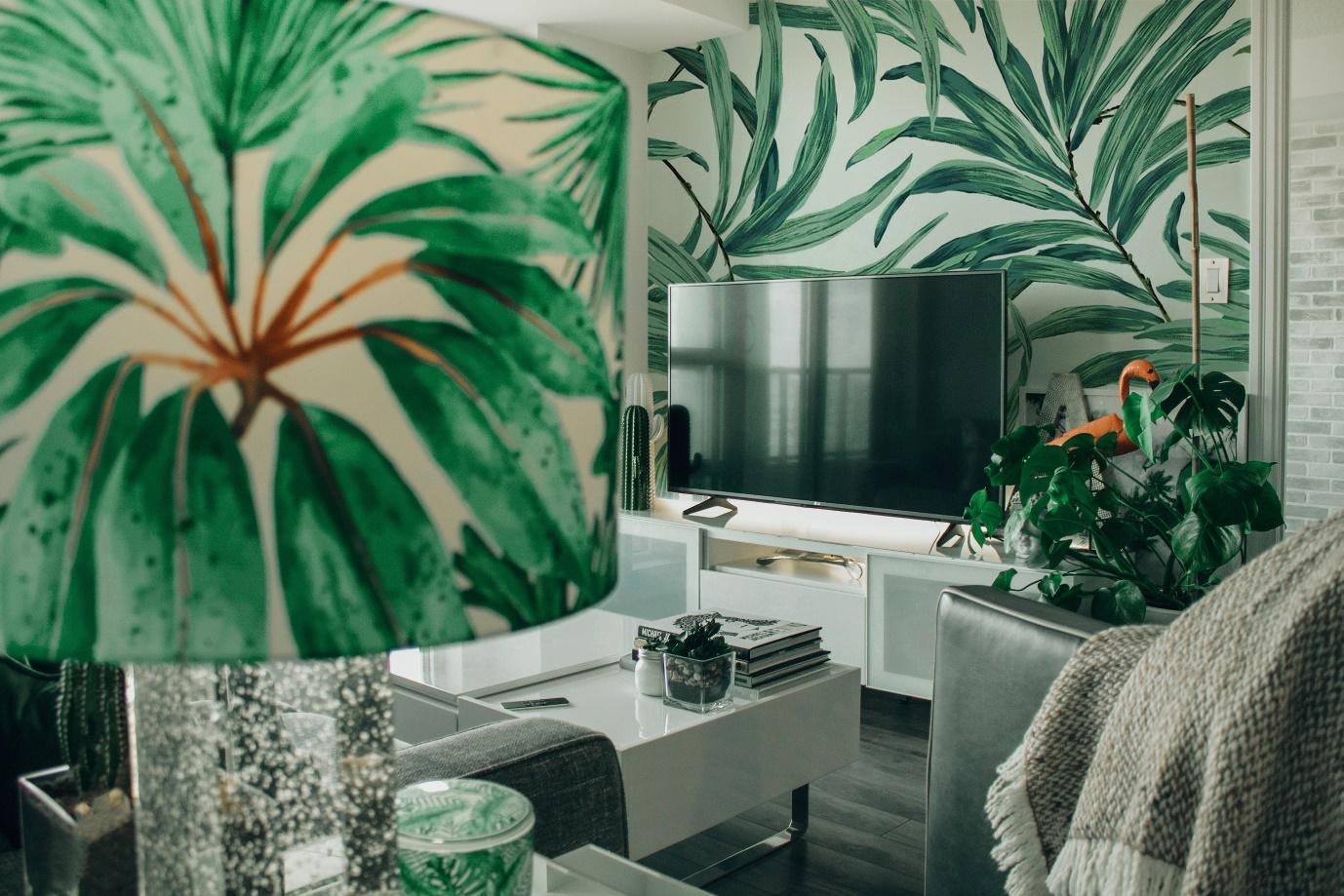 Green + white + prints
Green is one of the closest colors which can radiate nature's glow in your home. Colors like garden green with ivory or cream white creates close to nature environment in the room. You can even go for floral or leaf printed wallpapers to create a figurative impact of nature in your surroundings. 
You can even further dress up the mantel by placing plants in the corners along with wooden furniture with dark striped upholstery and match it up with botanical printed curtains to make the interior seem grander.
Bedroom Galore
Unlike your living room bedroom is a privy place where you except some cozy space of your own. Therefore, bedroom décor is slightly different from the living room. But of course, there is always a subjective angle to everything when it comes to home décor.
Color Scaping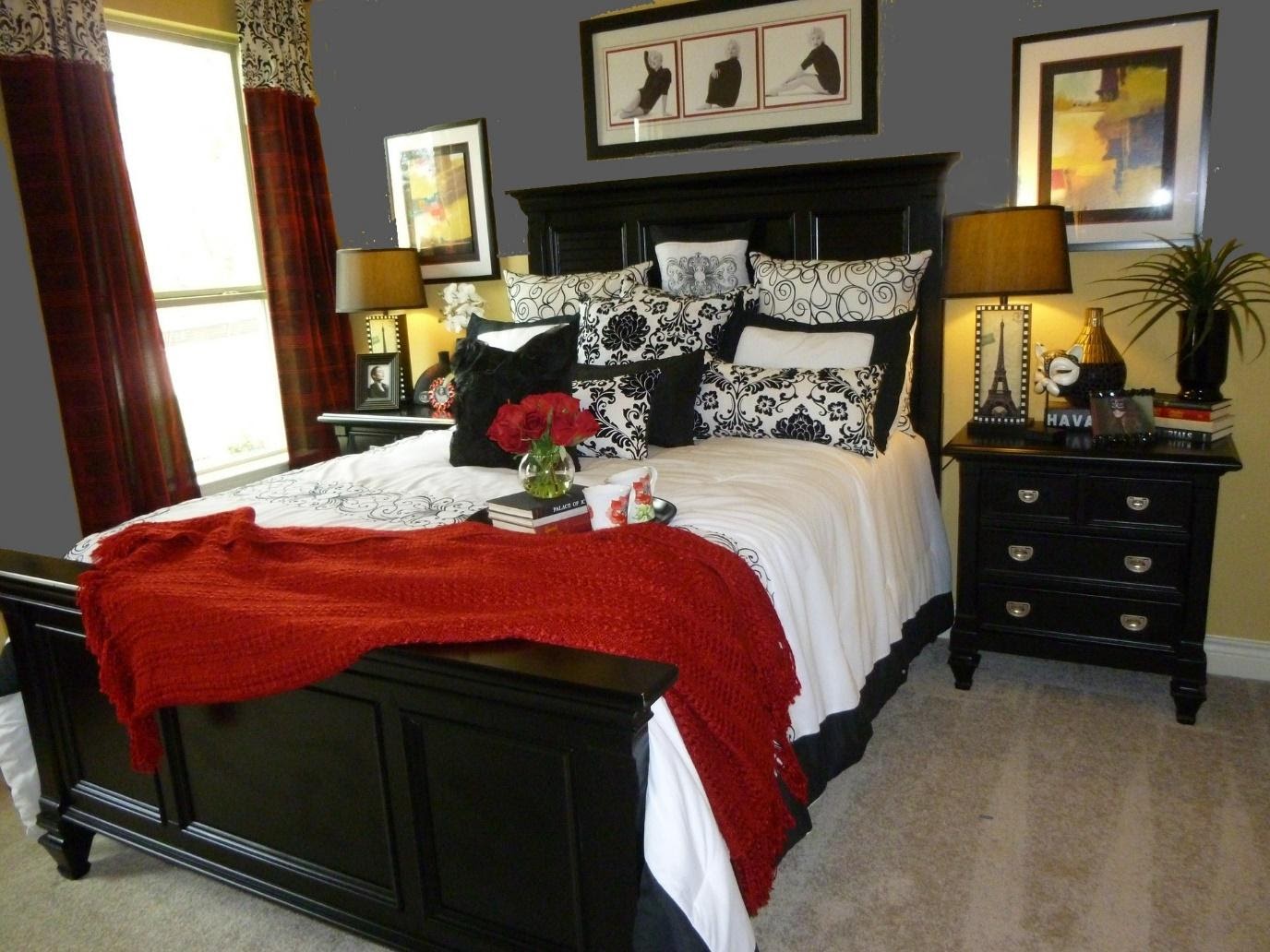 Greys+ mellow yellow
Grey is a classic tone that produces a calming effect in a bedroom. Attributing a calming grey color with mellower yellow will create a wonderful color scape in any master bedroom. Accrediting it with a light grey, white, or mud brown colored bedsheet along with a light-colored printed pillow cover with a beige colored club chair will exude a charmingly plush feel in your bedroom.
Creamy Soft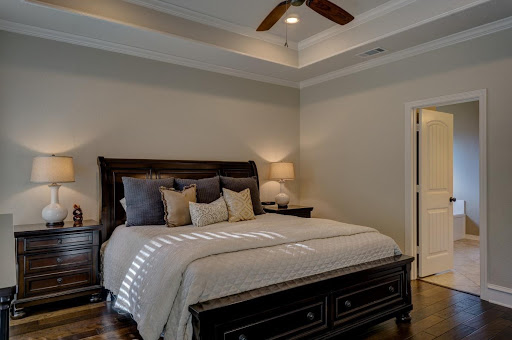 Cream+ snow white
Make your bedroom a soothing place to live in or make it an idle guest room. Mix a subtle cream shade and layer the ceiling, window panes, and doors with snow-white shade to induce serenity and coziness. keep the tranquillity flowing by Pairing it with light-colored tapestry and bedsheets. Embellishing it with light-colored oak wood furniture will further enhance the décor of the room.
Plush Olives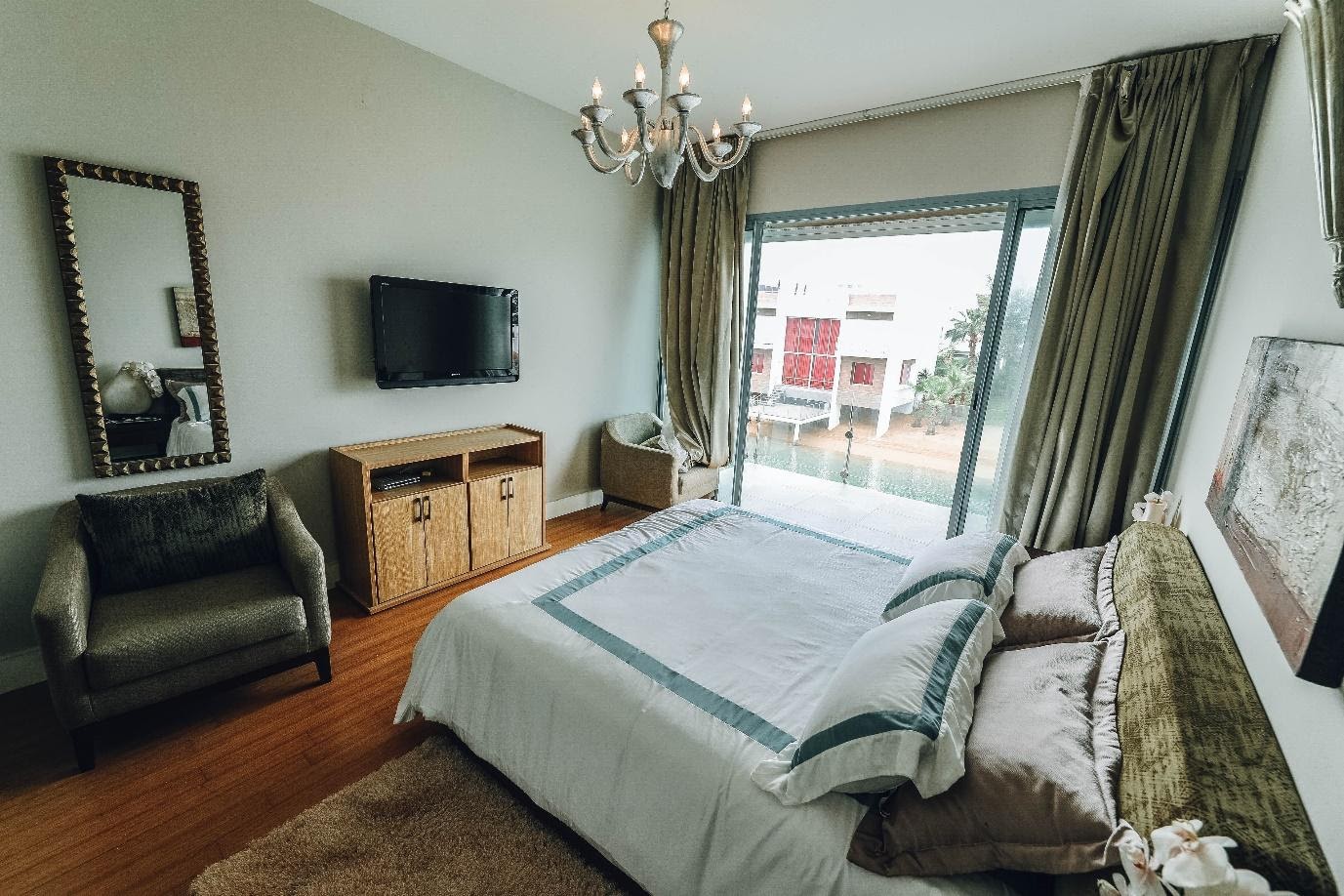 Light Olive green + white 
Adding shades like light olive green to your bedroom walls will not only make your bedroom look neat and plush, but it will also exude calmness in the atmosphere. The best color to pair with it is something like ivory white, as lighter ceiling shades radiate more light and give an airy feel.
 Create a perfect amalgamation by featuring the earthiness of brown in your bedsheet designs, covers, curtains, and artifacts. Go for a light wood or white color side table, along with light brown, cream, or beige colored carpet to add a subtle class to your bedroom.
Curtain Curls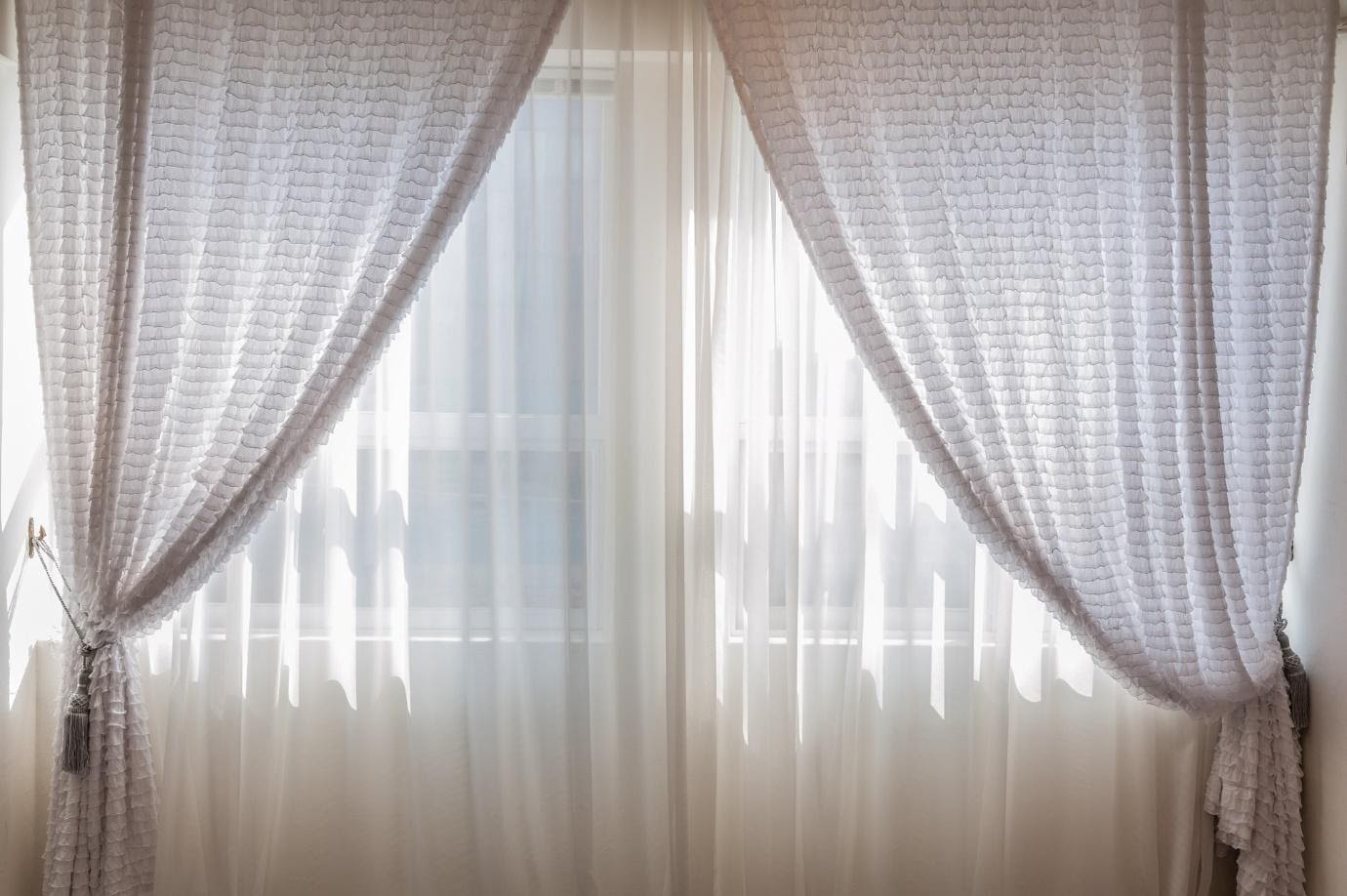 Curtains provide, great opportunity to draw an intrusive accent to your home décor. Choosing curtains isn't just about color selection, it is about choosing the right pattern, fabric, design, curtain rods, tiebacks to compliment your home décor. Some curtain design may coverup your road but certain curtains like grommet top designs may let the rod expose even when closed. 
Also, while buying the curtains you must keep in mind the amount of privacy you seek.  Modern decorative curtains allow sunlight to fall in but could be less effective in safeguarding your privacy, especially during the light.
Kitchen Tricks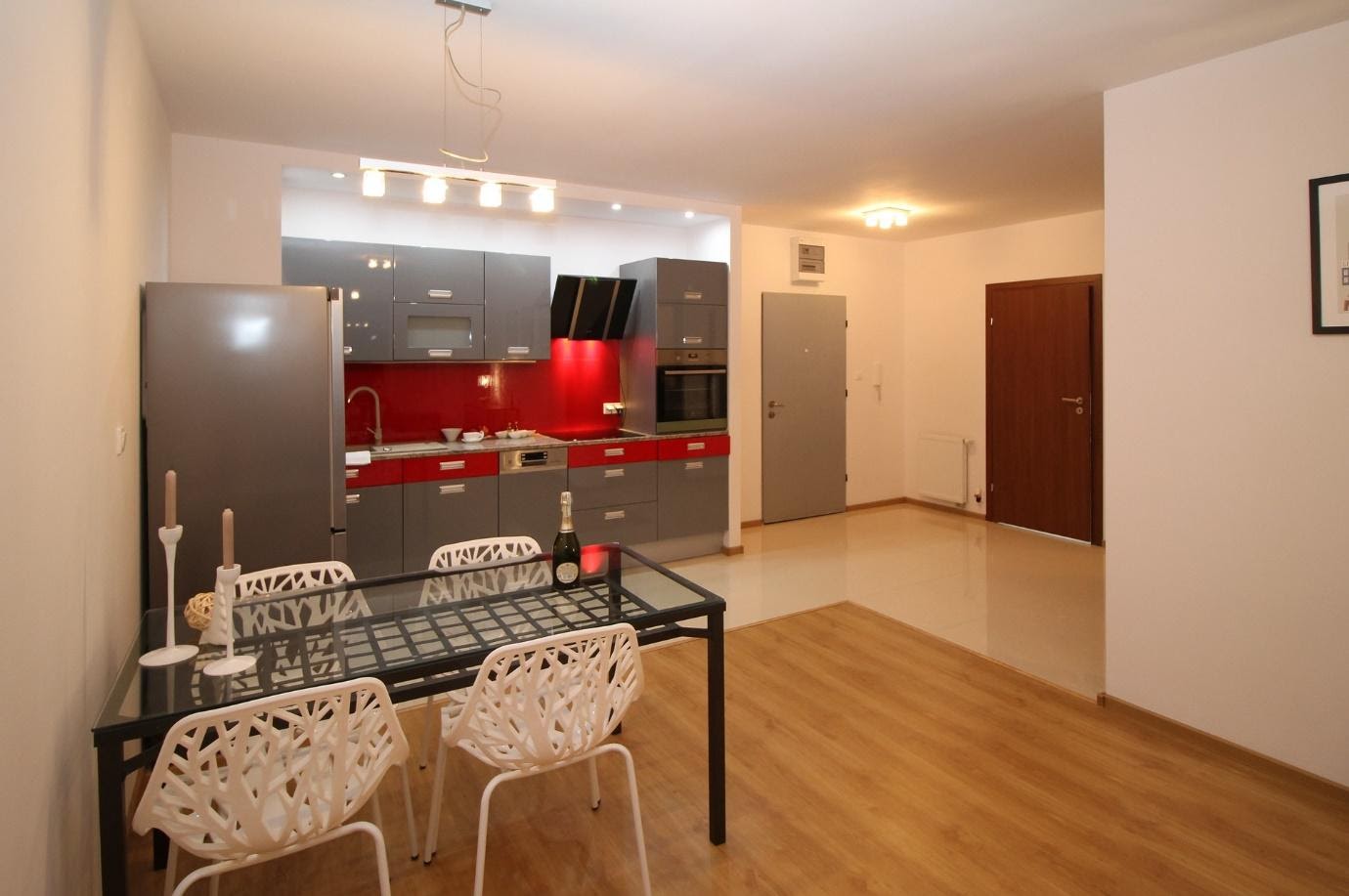 A kitchen is a place, where always something is brewing up; be it cuisine or some less trivial talks. In most homes now a day's kitchen is allotted with less space. Therefore, depending on the size of the kitchen one should try and utilize the space to the max. 
Few clever tricks upon your sleeve and you can make your kitchen look spacious and airy and highly effective.
To make the kitchen look spacious and bright apply a mix of a maximum of two to three shades of light colors. Attribute some dedicated space for single tone color to make it look more spacious and airier. 
A contrast of bright color cabinets with light wall color along with dark island makes the kitchen look neat and spacious. 
Integrated L- shaped islands or cabinets works great with small size kitchen as it creates extra storage and gives a spacious feel. 
If the dining table is not a possibility squeeze in small chairs or designer stools as it will create a sitting space and can be accommodated in the corners to make it look like a part of the design.
Use glass-doored cabinets to make your kitchen look rich and also because the reflective nature of the glass creates an airy feel in the kitchen atmosphere. 
When it comes to the kitchen floor, marble or vitrified shiny surfaces are highly recommended due it's reflective properties. it will also make the kitchen look big and attractive.
Make use of the wall as much as possible, add numerous designer hooks to hang vessels and spices on to the wall. Also preferably go for hanging cupboards as it takes less space and leaves ample place to be utilized during chopping and cooking.
Changing the Look
If you are wondering ways to cut down on the expensive home décor techniques. You can simply resort to some of the basic and non-expensive techniques to uplift your home décor. 
A simple idea like changing the sitting positions can create a new perspective in your décor and can have a refreshing effect on you as well your regular guests. 
If you are using the same upholstery for quite some time now, simply changing the upholstery design and color will rejuvenate your home décor; you can even re-polish your old wooden furniture and match it with your current color combination.
Usually, curtains absorb a lot of dust and should be replaced regularly, getting a new set of curtains can do wonders to your home interiors.
Home décor plays an integral part in the home building process and is usually influenced by personal taste and surrounding vicinity.
Share this article on WhatsApp
Also read: