Home » Articles » How to Remove Co-Applicant from Home Loan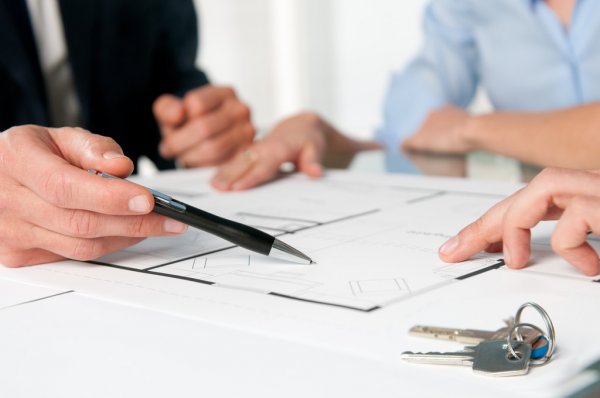 When you first took the home loan, it appeared like an excellent idea to have a co-applicant. Maybe it turned into better financing, or a better credit score, or lower prices of interest that made you observed it was a fantastic option.
Now? Not so much. Times change, and so can the co-applicants of the loan. Maybe they do not have an excellent credit score. Perhaps they have committed their finances to somewhere else. Maybe you don't need the added liability. Whatever your motives are, in case you are thinking of the way to remove the co-applicant from a home loan – this is the guide for you.
It is a fairly simple process. Before you apply, you need to be prepared with specific documentation.
Frankly, it's not the easiest process in the world, but here are some steps and considerations that will help you get it done.
Contact Your Lender About Changing Your Home Loan and Requesting Novation:
The first step to eliminating a co-applicant is contacting your lender and requesting a novation. A novation is a statement that the obligation of reimbursement of the loan is moving to just one individual rather than two. You have to keep in mind, though, that not always lenders permit this. Therefore, it is a great idea to check your lender's terms earlier than you apply for a loan.
Refinance Options When Removing a Name from a Home Loan:
A home loan balance transfer is taken into account by borrowers once they wish to go for a far better deal at an alternate bank for the advantage of a cheaper rate of interest with no prepayment penalties or other offers. On switching a loan, the loan balance with the previous lender is paid fully by the new lender. The borrower then starts paying the EMIs (Equal Monthly Instalments) to the new bank. It is sensible for a borrower to modify loans with a long repayment tenure sort of a home loan because it helps them save more. The extent of savings will depend upon the outstanding amount, tenure, difference in interest rates, and charges of switching loans.
At HomeFirst we offer Home Loan transfers for an amount up to ₹ 50 lacs. Please fill this form and our representative will call you regarding an easy home loan transfer.
The 'Quitclaim deed' and Other Documents for Leaving a Home Loan:
So, let's say your lender permitted the new loan to be in your name only – yay! Now it's time to report a quitclaim deed. At this point, your spouse/partner/roommate's call has been removed from the loan however they're still at the mortgage deed. The end result of submitting a quitclaim deed might be the transfer of the home entirely to you. The other person that was previously at the loan and deed surrenders all rights to the property. If you have a lawyer, they could get you the necessary form, however, you may also find it with a brief online search. After signing it in front of your lender, who will notarize it and file it with the country clerk, you are good to go.
Proving your eligibility:
If your co-applicant can't do it, can you? This is the query that you need to answer while verifying your home loan eligibility. You may grant extra documents helping the truth that you can make the bills required on a loan.  You can submit income slips, bank statements, and different documents to show that you are eligible to pay off the loan by yourself. If you need to tackle a new co-applicant, now is the time to add them to the documentation.
All loans aren't the same. If the borrower has to get cash, first, he will need to choose which sort of loan is right for his needs.
HomeFirst Finance Company has a wide variety of products available to our customers, depending on their unique circumstances.
Share this article on WhatsApp
Also read: