Home » Articles » Loan Against Property: Benefits, Eligibility and Documents Required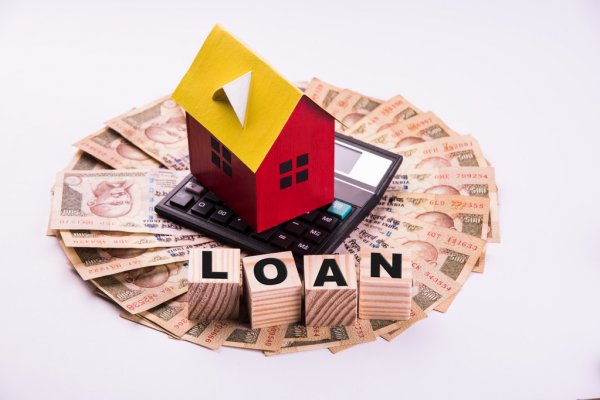 A loan against property (LAP) is a secured loan provided by banks, housing finance companies, and non-bank financial institutions (NBFIs) against residential or commercial property. These loans are typically offered at a lower interest rate than a personal loan or business loan and are disbursed in a timely manner. Such loans are available to anyone who owns a previously owned property, regardless of whether they are salaried or self-employed in a business or professional setting. The loan amount sanctioned is also greater than that offered by other available options.
One of the most important things to understand about LAP is that lenders only provide a certain percentage of the property's market value. Banks typically lend between 50% and 60% of the property's value. Other private lenders provide approximately 80% of the property's value. LAP is a secured loan because you keep the collateral with the lender.
Why Do People Apply For Loan Against Property?
Loan Against Property, like personal loans, can be used for a variety of purposes, including but not limited to:
Paying your child's school fees
Any medical emergency can be funded.
Wedding
Going on a dream vacation
Purchasing new machinery for a business or expanding an existing one
Features and Benefits of Loan Against Property
Lower interest rate: When compared to unsecured loans, secured loans typically have a lower interest rate. Furthermore, if you have a good credit score and credit history, your chances of getting a loan at a low interest rate increase.
Simple documentation and approval process: When it comes to a loan against a property, the documentation and approval process is generally simple. In this case, the property used to secure the loan serves as collateral. This enables lenders to proceed with a simple documentation process.
Flexibility in loan repayment: Most loans secured by real estate have a flexible loan repayment term. Depending on the lender you choose, you may be able to obtain a loan repayment term of up to 20 years.
Continuous ownership of the property: In the case of a loan against property, the borrower retains ownership of the property. The ownership of your property does not change when you offer it as collateral for a loan. This also gives you the option of selling the property if you are unable to repay the loan.
Pre-closure option: You have the option of pre-closing your loan against the property if you wish to do so. If the loan you obtained has a variable interest rate, you will not be required to pay any penalties for pre-closing the loan. If your loan has a fixed interest rate, you will be required to pay a small amount.
Optimal property utilization: If you obtain a loan and have a property that you offer as collateral, you will be able to meet your financial needs with a loan amount that is equal to the value of the property. At the same time, you will be able to keep your property. You can choose not to sell your property and still get enough money to meet your needs, and at a low interest rate.
LAP Eligibility Criteria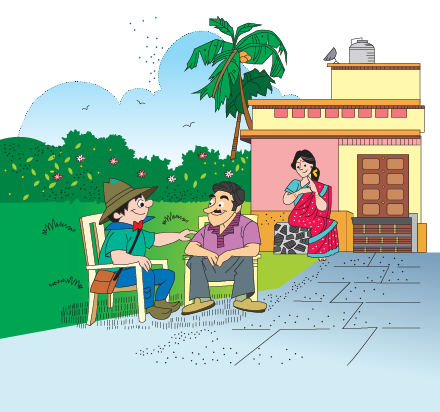 Criteria for eligibility for self-employed professionals and non-professionals:
You must have a minimum annual income of INR 1.80 lakhs or more. You must be at least 21 years old when applying for a loan and no older than 65 years old when the loan matures.
Your organization/business should have been in operation for at least three years.
For the last two years, your organization/business should have made consistent profits.
Salary-earning individuals must meet the following eligibility requirements:
You must have a monthly income of at least INR Rs40,000/-.
You should be between the ages of 18 and 60 years old.
You must be an Indian citizen.
If you work for a private limited company or a partnership, you should have a graduate degree. There is no such criterion if you work for a public limited company, a multinational corporation, the government, or a public sector organization.
Documents Required for Loan Against Property
To be eligible for a mortgage loan, you must provide the following documents:
PAN Card, Aadhar Card, Voter ID Card are all acceptable forms of identification.
Passport, Aadhaar card, voter ID card, landline bill, registered rent agreement, driving license are all acceptable forms of address proof.
If you are salaried, you must provide proof of income in the form of a bank statement and ITR forms.
If you are self-employed, you must have your last three years' ITR, profit, and loss account, and balance sheets certified/audited by a CA.
Office address – ownership/lease/rent agreement/utility bill if you financed a commercial property
Chain of Past Sale Deeds, Registered Sale Deed/ Conveyance/ Lease Deed
Latest House Tax Return/ Receipt – Municipal Corporation Approved Building Plan
How to Apply for LAP
Follow these steps to apply for a LAP with Home First Finance Company:
Go to the product page by clicking on it.
Choose "Loan Against Property."
Fill out the form with your information. Please double-check that all of the information is correct.
Enter your phone number and email address precisely. Please keep in mind that all future communication will be sent to the address you provide, so please provide a phone number and email address that you are currently using.
Before clicking on "Submit," carefully read the "Terms and Conditions."
Our representative will contact you to continue the process.
Share this article on WhatsApp
Also read: