Home » Articles » Loan Against Property Without Income Proof & Income Tax Return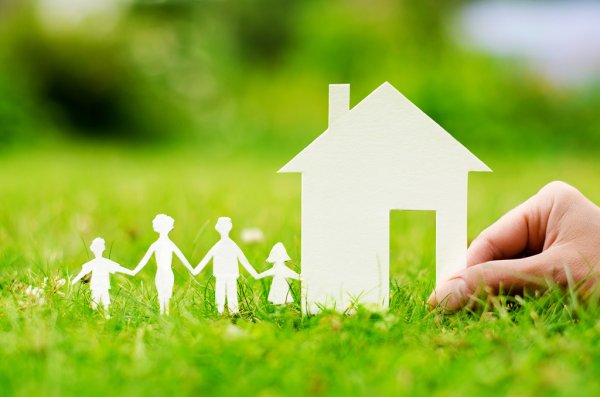 Almost everyone has experienced a financial crisis at some point in their lives. We constantly have a long list of things to accomplish that demand money, and we frequently question ourselves, "Where do I obtain the money?" In such cases, instead of swiping your credit card, you could consider taking out a Personal Loan. If you're hesitant to take out a Personal Loan but have a property registered in your name that you'd like to sell, why not pledge it instead? A Loan Against Property (LAP) is a mortgage loan on a residential or commercial property that is guaranteed to be fair in value. Its proceeds can be utilized to meet a variety of financial goals that necessitate lump-sum spending.
What is Loan Against Property?
A loan against property (LAP) is a loan secured by a mortgage on a residential or commercial property or a parcel of land. Before approving the loan, the property's market worth is assessed, and if the title deeds are deemed to be clear and free of any legal encumbrances, the loan is approved as a percentage of the property's current market value.
To establish the borrower's repayment capacity, income proof is required. Obtaining a loan can be tough if you do not have a steady source of income. The amount of loan that can be sanctioned to the borrower is determined in part by the borrower's income. The borrower's creditworthiness is determined by reviewing his or her income records.
Tips for Availing a Loan Against Property Without Income Proof:
While you must keep your home as security to obtain this loan, most banks will need you to provide proof of income. If you are unemployed, this can be challenging.
If you want to get a loan without having to show proof of income, the process is lengthy and may require you to meet additional requirements. You could have to take out loans that don't demand a lot of documentation. You can also choose a smaller loan amount to boost your chances of approval.
You may need to meet other requirements to get a loan against your home if you don't have proof of income. As a borrower, you have several options for obtaining a loan against property without providing proof of income. The strategies listed below can assist you in obtaining a loan:
SUBMIT AN APPLICATION WITH A CO-APPLICANT:
There are numerous benefits to having a co-borrower on a loan. It not only allows the borrower to obtain a larger loan amount, but it also provides confidence to the financial businesses about your ability to repay the loan. Because they have income verification, the co-applicant will be deemed the primary borrower.
VERIFY YOUR BANKING EXPERIENCE:
Always have a look at your savings bank account activity before applying for a loan, as lending institutions check bank statements. A borrower must keep a minimum balance or have sufficient funds on hand. Good banking practices improving your chances of getting a loan.
SPEAK TO YOUR RELATIONSHIP MANAGEMENT:
Every savings bank account holder is allocated a relationship manager. He or she can assist you with the loan application process and connect you with the appropriate individual. Having an honest discussion about the lack of income documents and assuring them of prompt payback will aid your case.
EXPLAIN WHY YOU DO NOT HAVE INCOME PROOF:
Explain to the concerned person why you did not file an income tax return in the current or preceding year due to unforeseen circumstances or a valid reason. The loan officer will evaluate your previous income when determining your repayment capacity.
SELECT A LOWER LOAN-TO-VALUE (LTV) RATE:
The Loan to Worth Ratio is the amount of money a bank can lend you based on the market value of your home (LTV). If you choose an LTV of 80 percent, for example, the bank will cover 80 percent of the cost and you will be responsible for the remaining 20%. If you choose a lower loan to value percentage, your chances of getting the loan approved without income evidence improve.
THINK ABOUT CHOOSING PEER-TO-PEER LENDING:
There are various financing options to pick from in the age of digitization and consumerism, such as crowdsourcing and peer-to-peer funding, where a group of individuals raises money for a common aim. Fintech platforms like this provide loans faster and with less reliance on income documents. However, you should be wary of the terms and other hidden fees that such platforms impose.
Documents Required for Applying for A Loan Against Property Without Income Proof And ITR
Identity proof on the application form
Proof of address
Photographs in passport size
Bank statement over the previous six months
Check for the processing fee
Obtaining a Loan Against Property without income proof and an ITR form is difficult. The financial business is growing by the day, and loans are available for all types of customers. It is possible to get a better bargain by doing some research online and comparing several lenders who offer property loans. Measure your Loan Against Property eligibility before applying for a loan. You'll have an easier time negotiating this way.
Loan Against Property is available from Home First Finance Company to assist you with high-end bills. With a straightforward Loan Against Property eligibility criteria and minimal paperwork, the loan application process is simple.
Share this article on WhatsApp