"So, vaccination done? Aur batao, 1st dose hogaya kya? Did you get the shot?" Off late I'm hearing, all these have become the conversation starters for most phone calls and business meetings! Everyone is talking about it. Some have already taken it and many more are trying to get it!
Now I am behind a tempo pickup truck, being taken to this vaccination center at Andheri East. I heard it's in the corporate office of Home First Finance Company. Actually, I am very excited about it, I have heard a lot about their unconventional offices. At least I'll have a clean space to stand and wait! For the next 7 days, they have arranged a vaccination drive for their employees, family, friends, and business partners. Sounds chaotic! My previous experiences tell me, these things never go as planned!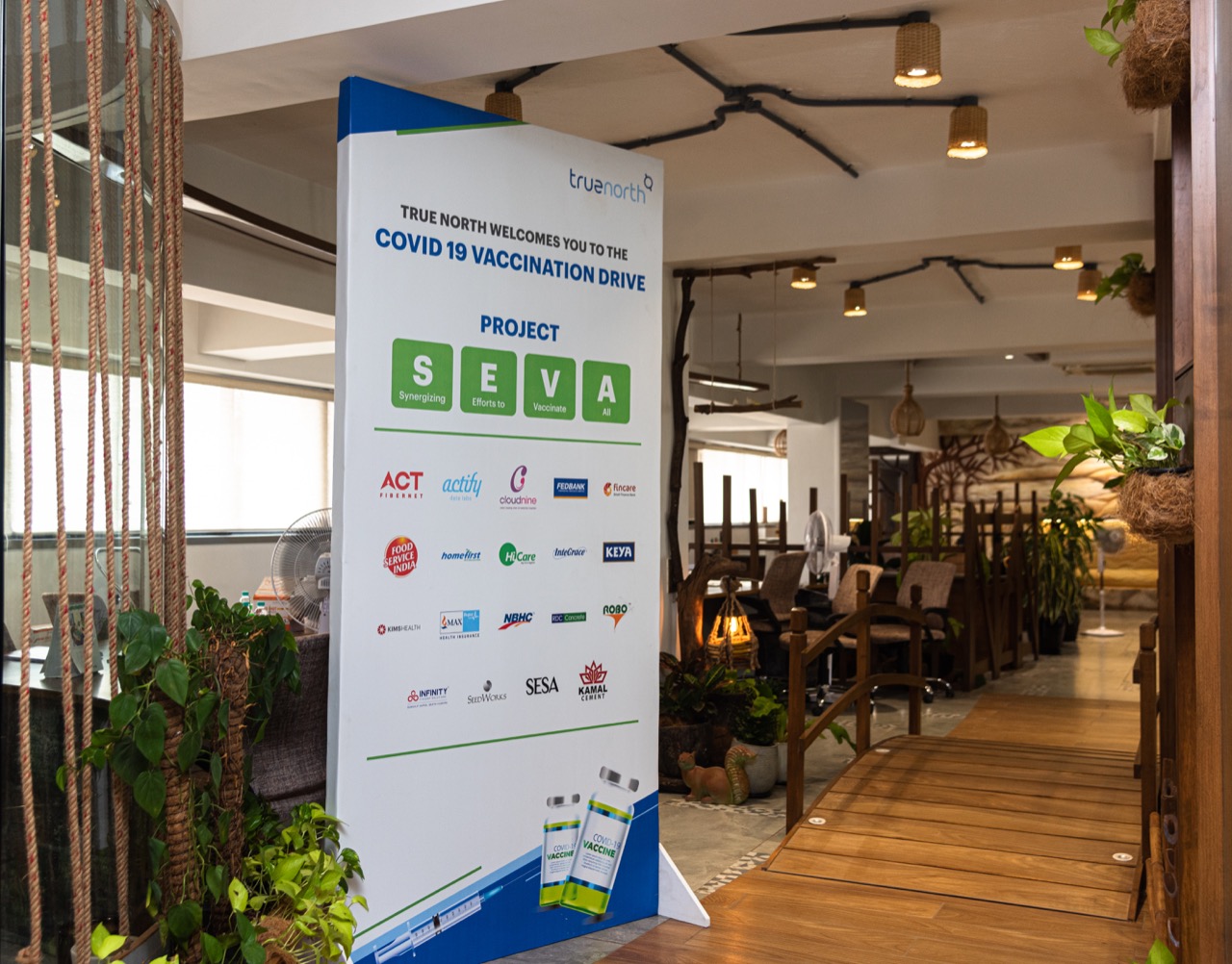 Anyway, Project Seva (Synergising efforts to vaccinate all) was a collaboration of all the companies in the True North family, along with Hospitals like Apollo and Cloudnine. The objective: Free vaccination for all the employees and their dependents. Over the next few days, I realized that the word 'dependent' in our life goes way beyond the conventional ties of the family. It includes our daily support system as well. The maids, drivers, cooks, and even the lift men and security guards! Everyone was welcome to get (a) shot!
I'm usually skeptical when it comes to "programs" and "drives" involving a large number of people, but it was going quite smoothly! Everyone was assigned a time slot over call/message and people were queuing up to verify their online registrations. Next, they were shooed into one of two vaccinations bays and getting the shot! All done in 5-10 minutes flat. I was doing what I do best, observing everyone… The nurses in the blue PPE kits, always busy. Trying to get things done without any delay and wastage. The muscular guy, flinching just a little bit before the jab. People shaking their legs, cracking their fingers while they wait. It was good to see people battling this pandemic head-on and quite refreshing to witness the young employees making this an opportunity to have a little fun, take photos, pull each other's legs, and share the positivity all around…Above all it was great to see a well-organized process in a well-ventilated environment. 
HomeFirst managed to vaccinate around 2,000 people in those 7 days and somewhere I feel a little proud to be a part of all this. I am just the standee at the entry point, guiding people in the right direction! It's time, I am getting dragged to a new center again; But the next time you step into a HomeFirst branch, remember – you are in a "safe zone" and everyone is vaccinated!