Home » Articles » Home Loan for Women
Also, read this article in हिंदी, मराठी, తెలుగు, தமிழ், ગુજરાતી, and ಕನ್ನಡ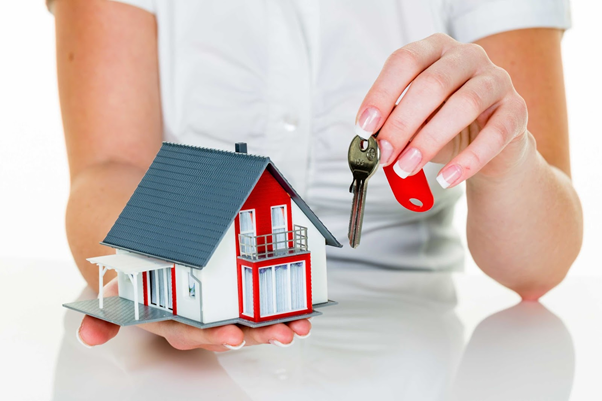 Buying a home is once in a lifetime and an emotional decision for many of us for which we shell out most of our savings, borrow money and take upon us monthly repayment commitment which will last for many years. While negotiating rate of interest and processing fee with financial institutions we often forget the cost-saving opportunity which is present right in front of our eyes. Some of the major concerns of every home loan borrower are being eligible for a higher loan amount so that one can comfortably choose one's dream house and also to get a home loan sanctioned & disbursed quickly. Luckily, there is a way through which one can take steps not only towards reducing these concerns to a certain extent but also to avail of a host of other benefits at the same time. Home Loan for women is the answer.
In modern times, women have become an important part of the home buying decision process. A growing number of women are now taking up now fulltime jobs/businesses and are no longer dependent on their spouses or fathers for a living. Hence, many of them are able to contribute financially for home loans at par with their husbands. There are many advantages attached to a home loan if it is availed by a woman. We will take a look at some of the significant ones which will show us why is it wise to always include a woman as a borrower for availing a home loan.
Home Loan for Women Benefits:
Higher Loan Eligibility: Earning women can apply with their spouses as co-applicants. This can benefit in terms of increasing their home loan eligibility which ultimately gives them more flexibility while choosing a new home.
Income Tax Benefit:

Tax deduction benefit is available for both husband and wife on home loan repayment of principal as well as interest on the same joint home loan. Individually, each can avail of a maximum deduction of Rs. 1.5 lakh on principal (under section 80C) & Rs. 2 lakh on interest (under section 24) components of the EMI. Thereby as a couple, they can avail of a combined maximum deduction of Rs. 3 lakh on principal (under section 80C) & Rs. 4 lakh on interest (under section 24) components of the EMI, which itself amounts to significant savings in income tax

Lower Stamp Duty:

Being a woman can be a lot beneficial compared to being a man when it comes to stamp duty charges while buying a property. Since many state governments encourage female homeownership thereby charging 1-2% lesser than their male counterparts, women homeowners owning property worth Rs. 30 lakh can easily save Rs. 30,000 to Rs. 60,000.

Higher Chances of Home Loan Approval:

Past trends of many Financial Institutes have indicated that compared to men, women are habitual savers, they avoid unnecessary debts, are very prudent in household financial management & have historically lower default rates when it comes to borrowing. All these factors have made Financial Institutes keen to lend home loans for women.

Pradhan Mantri Awas Yojana (PMAY): Under PMAY, a house owner belonging to EWS, LIG, or MIG sections of society can be eligible for availing government subsidy of up to Rs. 2.67 lakhs on the principal amount of home loan. One of the major caveats to avail PMAY is that a woman should be either a sole or joint owner of the property.
Home Loan for Women Eligibility:
For any Financial Institute to sanction a home loan to an individual, she should be able to meet certain criteria laid out by them. When it comes to HomeFirst, these home loan for women eligibility criteria are few and simple:
✔  She should be a Citizen of India
✔  Her age should be above 20 years and below 60 years
✔  She should have work experience of a minimum of two years
✔  Credit Score should be 650 or above
✔  Monthly family income of Rs. 15,000 or more
Apart from the points mentioned above, the exact home loan eligibility can be calculated using the home loan eligibility calculator.
Above mentioned benefits with respect to home loan for women can give a big relief to the borrower in terms of saving some cost associated with buying of a home and expedite the entire home loan approval process. Involving the wife as the main applicant or a co-borrower not only reduces the burden of home loan EMIs on an individual but also marks a significant step towards achieving women empowerment.
So, ladies, who are planning to buy a home, take good advantage of Home Loan for Women from Home First Finance Company scheme and move a step closer towards your dream!
Share this article on WhatsApp.
Also read: