Home » Articles » What You Need to Know if You Are Buying a House During the Pandemic?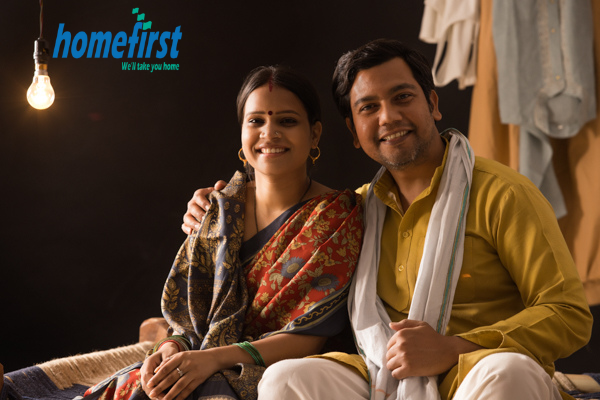 Opportunistic, you are. That is best read in Yoda's voice.
The real estate prices are quite low and builders are desperately trying to sell whatever they can. The time seems ripe to pluck a fruit. But don't take a leap just yet. This pandemic has not only brought lower housing prices, but also job losses and wage cuts. So, before climbing that ladder to pluck the low hanging juicy fruit, ensure that the ladder is going to be there when you start to climb down.
So, before you start to think about investing in a new home, it's time to come to terms with reality. I know that owning a home is right on top of the all-time Indian dream but there's a monster lurking in the shadows that can crush these dreams of yours. Without naming the devil, let's get our priorities right.
With the uncertainty caused by COVID-19 pandemic (I guess we are naming the devil after all), it is no surprise that most people in India are saving up for short term disruptions in cash flow. Stuff like child education and their marriage has taken a back seat and saving for COVID treatment and other medical emergencies are on top. Then there's also the risk of job loss and salary cuts. While it's a good thing that investments haven't gone down because we don't want to burn the town and save the house, but savings are definitely up. So, what should you do in this scenario?
I'd say, take care of the immediate needs first. Don't be a fool thinking that the COVID pandemic will not touch you. I do hope it doesn't, but you never know. Maybe you won't face any health issues, but your career progress may slow down or someone you care about can get affected in some way. What I mean is, do not go easy building up a surplus for these testing times. Buying a house is a capital extensive long-term exercise so you need to make sure that you're any short-term hassles don't block your way. I'd suggest getting a term life cover for all the earning members of your family. Don't worry, it's not costly at all. Once you've taken care of these short-term requirements, you can consider investing in a new home because the deal that you can get now may be gone with the COVID pandemic.
Assuming you will set your priorities right and decide to go house hunting during this pandemic, here's what you should be aware of:
"Lockdown" Schemes:
Builders are leveraging the power of technology here. You're given a virtual tour of a sample house, or even a virtual reality experience in some cases using the VR tech. Basically, the site visit home delivered. Yup, they're trying really hard, and did you ever think buying a house would be like buying a shirt on Myntra? But that's not all. What you also get is a payment deferral if you deposit 10% of the total amount as an expression of interest (can't leave them hanging, c'mon). The payment timelines are much relaxed so that if you're having some financial issues, your dream house doesn't slip away. And the cherry on top can be a zero-cancellation charge if you got some dope negotiation skills!
Under Construction Homes:
Try to stay away from under construction properties for now. Builders have been offered a rightful extension of 6 months for construction completion and individual states can further provide more extensions up to 3 months if deemed necessary. You get the picture, right? Now let me add more color to it. Builders are facing severe labor shortages, there are restrictions on constructions during lockdowns and well, we all know how they are struggling to sell so there's cash crunch as well. Don't like these colors, do you? But the silver lining is that you can get a good deal on ready possession properties as it will be kind of a win-win. Builders get some quick cash and you get a new house. The deal can get even sweeter if you have the down payment ready and a sanctioned loan letter.
Home Loan Affordability:
Ask your bank accounts, income sources, and expenses if they're all on board. You will not only need a reliable steady source of income but also a surplus if you're going to take a Home Loan. The lender will definitely check on it so why not do this assessment ourselves first. And, even if you do get a pre-approval letter in your hand, the lender is in no way obligated to lend to you if they change their mind or the conditions based on which the loan was pre-approved change. Also, since the whole real estate sector isn't like Disneyland right now, getting a good deal on a Home Loan is going to be a tough task.
Resale Properties:
Ensure that a thorough physical examination is done which is possible only after the lockdown. You can also hire an inspection agency to conduct a professional legal and civil inspection of the property. But if you're buying using a Home Loan then your lender will probably take care of it.
Interest Subsidy Scheme:
The government has extended the interest subsidy till 31st March 2021 for people earning up to 18 lacs per year. But don't jump yet, hear me out. The subsidy is in the range of Rs. 2.3 to 2.35 lacs based on the following conditions:

This may not be much, but it's something, eh!
Alright, you're up to speed now. Of course, you'll need to take all medical precautions like wearing a mask and maintaining a safe distance from whomever you meet. Try using disposable gloves when visiting a site. And as long as you're washing your hands regularly, there's nothing to fear. Because fear is the path to the dark side (again, use the Yoda voice).
Share this article on WhatsApp
Also read: