Home » Articles » What is Home Loan?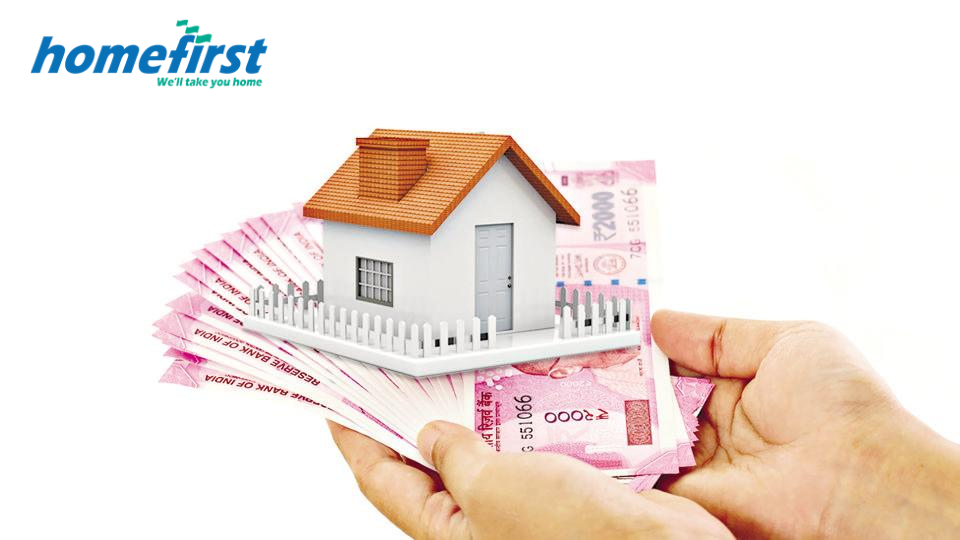 Everyone has a dream of buying their own house. But with the immense rise in properties, such a dream remains a dream only for some people. This is where a home loan comes to the rescue. 
What is Home Loan?
As the name suggests, a home loan is the amount of money an individual borrow from banks or other financial institutions after meeting certain loan eligibility criteria to purchase a residential or commercial property. The money borrowed has to be paid back to the lender in easy monthly installments (EMI) at a particular rate of interest. There are many banks and financial institutions that offer loans to help you buy or construct your dream home. Loans are also available for renovation or extension purposes.
Types of Home Loans in India
Home Loan
The most common type of loan to avail for the purchase of any property. You can up to 80-90% of the property market price in form of housing finance.
Home Renovation Loan
It provides finance for renovating or improving the condition of your home. 
Home Construction Loan
This type of loan is taken to construct a new house.
Loan Balance Transfer
If you are dissatisfied with your current lender's service, you can transfer the outstanding balance of your loan to a different lender who offers a lower interest rate and better service. You can even look into the option of a top-up loan on your existing loan after the transfer.
Composite Home Loan
This type of loan combines financing for both the plot of land on which you want to build a house and the construction into a single loan.
Benefits of Home Loan
Tax Benefits: A borrower can claim an Income Tax deduction of up to Rs. 1.5 Lakh under section 80C of Income Tax of India 1971 Act. While Section 24B of the Income Tax Act of India allows for a deduction of up to Rs 2 lakh on the interest portion. The income tax deductions are only available after the house has been completed. You cannot claim income tax deductions while the property is being built.
Tax Benefit on Second Home Loan: If you buy a second home, you will be eligible for an Income Tax deduction under section 24B of the Income Tax Act.
Home Loan Balance Transfer: It gives you the benefit of a balance transfer to another lender with a lower interest rate.
Ease to Buy a New Home: It makes it easy to buy a new home with one's own money because It makes it easier to buy a house because it can be repaid in easy monthly installments.
No prepayment Charges: It has the highest repayment tenure that goes up to 30 years and by extending the loan tenure one can reduce the EMI liabilities. 
No Need to Pay Rent: It enables you to buy your own home so there is no need to pay rent. It is better to pay EMI for your own home.
Loan Eligibility
Loan eligibility refers to how much money you'll get to buy a house and whether or not you're eligible for a loan. To determine your home loan eligibility, certain factors must be considered, such as the applicant's age, income, type of employment and property, credit score, and many others.
Loan eligibility depends on some factors such as:
Income

Age

Employment Type

Annual Increment

Credit Score

Income Stability

Property Details

Outstanding Loans

Residency Status

Collateral Security
Documents Required:
Loan Application
Application Form

A cheque for the processing fee
Identity Proof (If any)
Aadhar Card

Pan Card

Passport Copy

Voter ID

Driving License

Employer Issued ID Card
Address Proof (If any)
Aadhar Card

Passport

Electricity Bill

Telephone Bill

Ration Card

Lease Agreement
Photograph
1 passport size
Income Proof (Salaried)
Salary slip of last 3 Months

Latest Form 16

Latest Income tax Return
Income Proof (Self Employed)
Latest ITR, P&L, and balance sheet for 3 years

Proof of Business for the last 3 Years
Bank Statements
Last 6 Months
Loan Prepayment
Home Loan Prepayment occurs when you repay your loan in full or in part before the scheduled repayment period. Prepaying your loan can assist you in your debt-reduction efforts.
Prepaying your mortgage usually results in a lower monthly payment or a shorter loan term. In either case, prepaying your debt saves you money on interest.
Loan EMI Calculator
First understand what a home loan is. EMI because learning about the calculator will be a complete waste of your time if you don't know what you're calculating. EMI, which stands for Equated Monthly Installment, is a fixed monthly amount that you simply pay each month to repay the lender. Because many people cannot pay the entire amount in one go to purchase their dream home, they opt for the simple EMI facility, which is a flexible repayment option.
Now that you've learned about the EMI, it's time to introduce you to the much-discussed Loan EMI Calculator. This calculator estimates your EMI amount using a few basic details. Like all other calculators, it develops based on the inputs that you provide. An EMI calculator only requires three inputs: loan amount, interest rate, and tenure. You'll get the specified output because of the EMI amount as soon as you enter all of these details into it. The process of using it is so simple that anyone can do it.
Loan Application Process
Fill out the application form

Verification of documents

Background check

Obtaining your credit report

Pay processing fee

Evaluation of repayment capacity

Processing the property documents

Loan Disbursements
Home Loan at HomeFirst
As we have considered what is a home loan in India, the next step should be to choose the best bank or financial institution that can make the best loan offers. Home First Finance Company offers you a loan that can help you in getting the house of your dream. Home First Finance Company gives you a loan at attractive interest rates with 48 hours sanctions and a hassle-free process.
Share tis article on WhatsApp
Also Read: