Home » Articles » Home Loans in Hyderabad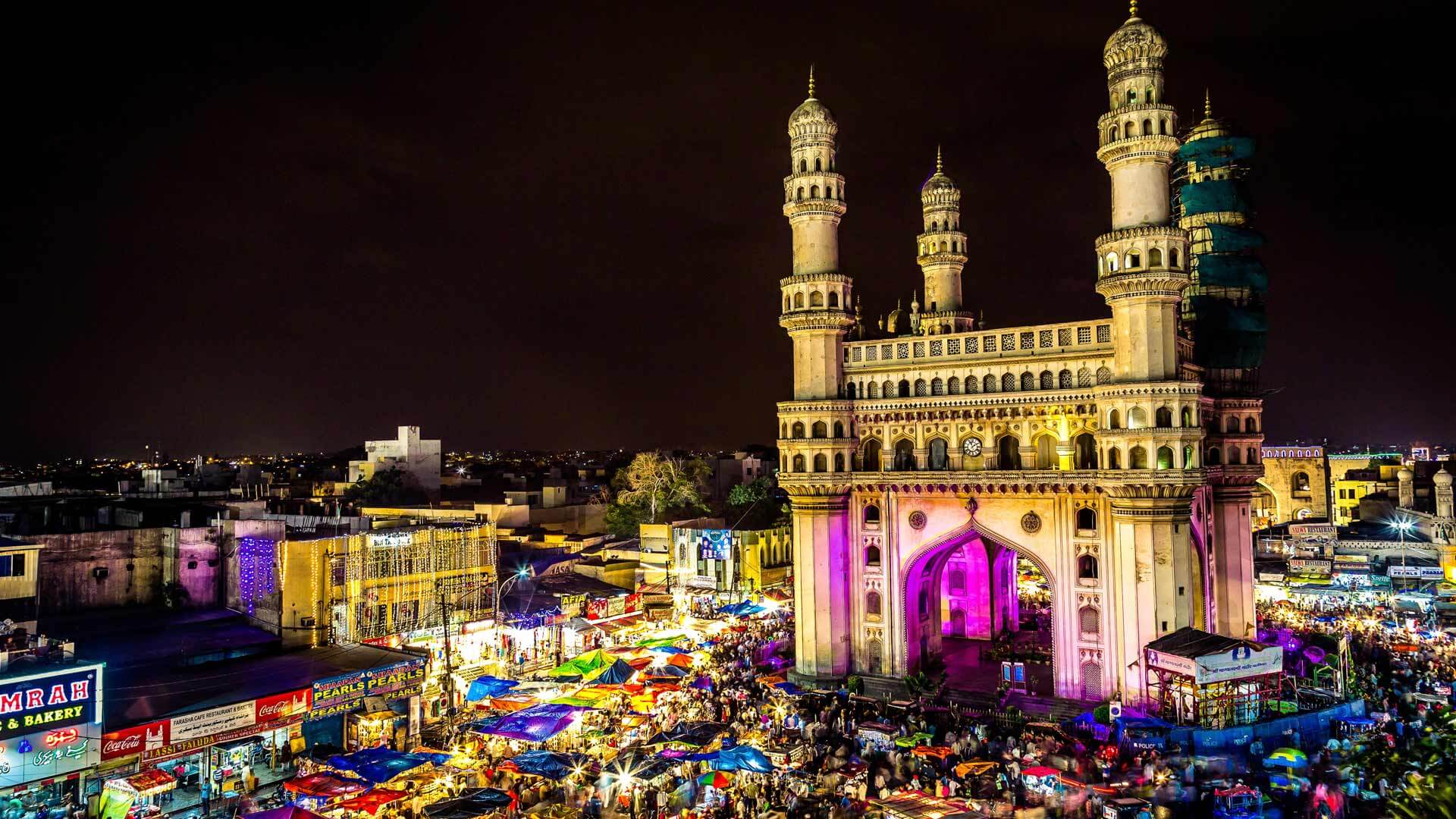 Hyderabad is both the de facto capital of Andhra Pradesh and the state capital of Telangana, an Indian state. Hyderabad is the fifth-largest urban economy in India with an output of US$74 billion. Hyderabad has continued to grow at a steady rate thanks in large part to the Telangana government's optimistic view on aggressive infrastructure development, including elevated corridors, vital road networks, and therefore the Metro Rail. In Hyderabad, there are numerous financial institutions, including both banks and non-banking financial organizations. Fortunately, you may use finance from HomeFirst in the form of an affordable home loans in Hyderabad to purchase an apartment with the features you want.
The cost of homes has, quite predictably, climbed along with rising housing demand and space needs. According to one report, housing costs in the city have increased by about 30%. This calls for the requirement of home loans in Hyderabad.
Features of Home Loan in Hyderabad
Following are the features of Home Loan in Hyderabad:
Lack of Income Proof
We don't need to see proof of your income if you're self-employed or receiving an informal salary.
Loan Amount Maximum
For a house loan with a period of up to 25 years, a maximum loan to value of 90% may be offered.
Auto-Prepay
With the use of this function, existing clients can make pre-payments in addition to EMIs without paying a fee.
Loan improvement
Have an unforeseen cost, or has the value of the property increased? Don't worry; we will increase your existing loan by the additional sum.
Eligibility of Home Loans 
Home Loan eligibility refers to how much money you'll get to buy a house and whether you'll be approved for a loan. Certain factors, such as the applicant's age, income, type of employment and property, credit score, and many others, must be considered to determine your home loan eligibility.
Loan eligibility is determined by several factors, including:
Income Age Employment Situation
Annual Increase
Credit Rating
Income Security
Property Specifics
Loans Outstanding
Collateral Security for Residency Status
Home Loan Documents Required
For applicants who are salaried
KYC records: PAN card, voter ID, passport, Aadhaar card, and driver's licence
Income Evidence: last three months' worth of pay stubs, bank statement with salary credits for the previous six months ITR/Form-16
A letter of appointment or an employment contract if the position is newer than a year.
A bank document that details debt repayments
Own proof of contribution
Property records
Cheque for processing fees
Additional Documents for Self-Employed Applicants
Recent Form 26AS
Recent Form 26AS
Statement of a person's savings for the last six months
Description of the business Memorandum and Articles of Association
Business entity's most recent financial statement
Statements of profit and loss for the last three years and the balance sheet
Types of Home Loans in Hyderabad:
There are many various kinds of home loans available, but the following are some of the most popular ones:
Loan for brand-new or used goods
It can be used by someone who wants to purchase a new or used property. The most popular loan type is this one. Either fixed or floating interest rates are available.
Loan for building a property
It can be used by a person if they want to build a home rather than buy one that has already been built. The price of the land parcel being used will also be taken into account when approving the loan.
Loan to expand a property
Can be utilised by someone who wants to enlarge their property.
Loan for refurbishment or house improvement
Available to anyone wishing to modify or renovate their home.
Lending to NRIs
It can be used by Indians who are not residents to buy property in India.
Loan Against Property
A loan against property is a secured loan obtained against real estate, either residential or commercial, held as security by the lender.
A home loan applicant may also take use of additional services including home loan top-ups and debt transfers. The financial assistance provided by banks and other financial institutions to obtain a home loan in addition to their primary loan is known as home loan top-up. Home loan balance transfers enable borrowers to transfer their loans from one financial institution to another in order to benefit from the second institution's advantages.
How to Apply Online for Home Loans in Hyderabad
Complete the application form
Document verification
Background investigation
How to Get Your Credit Report
Pay the processing fee.
Assessment of repayment capacity
Property document processing
Disbursements of Loans
Contact Us
Hyderabad LB Nagar:
Second Floor D NO – 11-13-194-1-C2
Plot No 1/1 and 1/1/A Survey No 8
Margadarshi Colony road RK Puram
X road Kothapet Saroor Nagar
Mandal RR District Hyderabad – 500035
Hyderabad Miyapur:
16-2-MIG/18,
Part of Fourth Floor,
Dharma Reddy Phase 2,
Hydernagar,
Kukatpally 500072
Hyderabad:
Office No 405-406, Navketan Complex,
Opp. Clock Tower, SD Road,
Secunderabad – 500003
Hyderabad
Telangana
Hyderabad: Attarpur
3rd floor, AGRR Arcade,
Opp PVNR Express Way Pillar No 127,
Plot-4, Attapur Main Rd,
Hyderabad, Telangana 50004
For new inquiries, call at +91-8880649911
Share this article on WhatsApp
Also Read: