Home » Articles » Is Female Co-Applicant Mandatory for PMAY?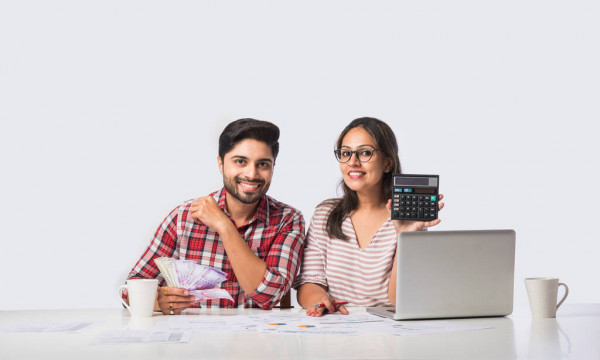 Home loan advantages are multi-fold for women who need to purchase a home because the government and economic institutions are taking diverse steps to encourage ladies to purchase a home. In fact, in case you are a man and are making plans to buy a home then you could include a female as a co-applicant while applying in PMAY and take benefits from it too.
Owning a home these days is a primary necessity and a dream for each individual. This makes securing a home loan one of the maximum essential personal finance choices in the life of an individual. Today, home loan tenures range from 10 to 30 years, relying upon the age of the borrower and the housing loan amount. Consequently, home buyers are choosing home finance from banks and monetary institutions. Hence, it is crucial from the debtor's angle to holistically examine numerous elements before you finalize the financial institution.
Home Loan for Women:
The number of women applying for home loans has risen dramatically through the years as extra ladies come to be financially impartial. Because of social changes, ladies are getting extra interested in homeownership. Banks now offer appealing home loans to help people recognize their long-held dream of proudly owning a home. Let us take as how women can take advantage of home loans from banks or non-banking financial agencies (NBSCs).
Benefits of Female Co-Applicant in PMAY:
Lower Interest Rates on Home Loan:

Banks commonly provide women borrowers home loans at prices that might be 50-100 basis points lower than the ones offered to men. Ladies could be able to repay the loan more effortlessly as a result of this. While the interest rate subsidy is simply 0.1 percent lower, it has an extensive effect on EMIs and makes long-time period repayment easier. If a woman took a home loan from the State bank of India (SBI), today, she can only have to pay 6.80 % interest on a loan of about Rs 30 lakhs. Men, then again, have a 7% off the loan. Even though the distinction does not seem to be significant, any saving is superior to none in any respect. Say, as an example, a male home loan applicant paying an interest of 7% on a loan of Rs 31 lakhs for 20 years, could in the end pay around rs 57,68,224. Inside the case of a women's home loan borrower, the mortgage is priced at 6. 8%, the overall loan liability could be rs 56,79,246.

Lower Stamp Duty Charge:

While a property is registered inside the name of a female, maximum Indian states charge a lower stamp duty. It is the fee that the customer ought to pay so as for the property to be registered with the government. Stamp duty varies with different states. On the occasion of women's day, the governments of Karnataka and Maharashtra reduce stamp duty expenses for female borrowers.

Extended Tenure:

Ladies who apply for a home loan get an extended repayment period of up to 25 years. This allows women to lower their monthly EMI and reduce their economic burden. Women can even repay their loans early without having to fear going through foreclosures.

Tax Benefits for Women Applicants:

On top of that, women get tax breaks on their home loan repayments in PMAY. The maximum tax deduction on the essential sum is Rs. 1.5 lakhs and the most tax deduction on interest repayment is Rs. 2 lakhs. Both husband and wife will assert tax deductions as much as Rs. 3 lakhs if they're co-proprietors of the property and have separate resources of earnings. Both companions can be entitled to say tax deductions on their earnings underneath section 80C, section 24, and sections 80EE and 80EEA because of this.

Advantage of Government Policies:

The Government has made it obligatory for belongings purchased beneath the Pradhan Mantri Awas Yojana (PMAY) to be registered inside the call of at the least one woman inside the household. Women who take out a home loan via the flagship program's credit-linked subsidy scheme (CLSS) get interest fee discounts. On housing loans of as much as Rs 6 lakhs, ladies' borrowers from the economically weaker segment (EWS) and the low-income network (LIG) can get a 6.5 percent interest subsidy.
Women ought to be co-proprietors of the property in the case of the EWS/LIG category. Under this category, the houses built or obtained with imperative help below the mission need to be inside the name of the Woman head of the family or inside the joint name of the male head of the family and his spouse and most effective in instances while there is no person lady member within the family, the residence may be in the name of a male member of the household.
Share this article on WhatsApp